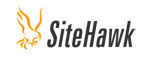 SiteHawk offered the best combination of functionality, service, and price
Nashville, TN (PRWEB) February 20, 2012
SiteHawk, a leading innovator in cloud-based MSDS and chemical data management solutions, announced today that Aria Health has selected SiteHawk as its chemical management service provider.
Aria Health is the largest healthcare provider in Northeast Philadelphia and Lower Bucks County. With three leading-edge community hospitals and a strong network of outpatient centers and primary care physicians, Aria upholds a longstanding tradition of bringing advanced medicine and personal care to the many communities it serves.
"SiteHawk offered the best combination of functionality, service, and price," commented Lee Steiger, Director of Safety and Emergency Preparedness for Aria Health. "We chose a partner, not just a provider, and we feel that SiteHawk is the best long-term MSDS management partner for us."
For additional stories of safety-conscious organizations like Aria Health, please visit the SiteHawk website at http://www.sitehawk.com/success_stories/.
About SiteHawk
SiteHawk is a leading innovator in cloud-based MSDS and chemical data management solutions offering a complete approach to MSDS management, chemical inventory tracking, and product sustainability initiatives. Organizations in virtually every industry utilize SiteHawk solutions to manage their hazard communication programs, meet regulatory and environmental compliance initiatives, manage chemical inventories and chemical data, publish material safety data sheets, and keep workers safe throughout the organization. With customers spanning the globe, SiteHawk continues to lead the environmental health and safety industry in customer satisfaction with a greater than 98% customer retention rate.
The complete SiteHawk solution portfolio includes software and services for MSDS management, MSDS authoring, chemical inventory management, and environmental regulatory compliance. For more information on any of these services, please visit http://www.sitehawk.com.
###