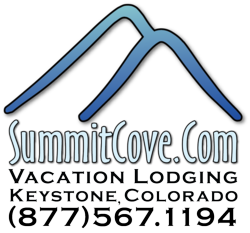 5% cash back from every reservation goes to your school!
Keystone, CO (PRWEB) February 21, 2012
SummitCove Vacation Rentals, located in Keystone, Colorado has released the details of a new program called Ski for Schools. Ski for Schools is the newest addition to the SummitCove Group Lodging program, and allows for a 5% cash back reward to each participating school that meets the group reservation requirements. The Ski for Schools program is designed as a unique fundraising opportunity.
Interested participants can sign their school up for the program with a simple, one-page agreement. Once the school has a designated staff member listed as a main contact for the group program, SummitCove will then create a custom discount code and website landing page for easy booking. SummitCove will also provide advertising with flyers, posters and e-mail reminders about the fundraising opportunity.
Families that wish to book ski lodging in Keystone can contact SummitCove with the custom discount code to receive up to 10% off regular rates. An individual confirmation will be sent to each family. Once 10 reservations have been made under a school discount code, 5% of the reservation totals less tax and resort fees will be provided in the form of a check to each participating school to be used as desired.
SummitCove Vacation Lodging provides Keystone Resort area vacation lodging year-round. Properties are available in a variety of sizes and budgets. For availability or a complete property list, visit the SummitCove website. Information regarding lift tickets and ski or snowboard rentals are included in each reservation confirmation email.
For information about participating in the Ski for Schools program at SummitCove Vacation Lodging, please contact Kelly Slattery at (855) 220-4633 or via email at marketing(at)summitcove(dot)com.
# # #