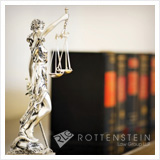 New York (PRWEB) February 21, 2012
MDUFA represents an agreement first reached by the FDA and the device industry in 2002, according to a Feb. 15, 2012, article in MedPage Today, and it must be reauthorized every five years. The version Congress reauthorized in 2007 increased the fees medical device makers must pay to have their products reviewed by the FDA for approval. The version Congress is considering for 2013 reauthorization would increase those fees again.
In early February the House Energy and Commerce Health Subcommittee–the group charged with eventually turning MDUFA's proposed wording into an actual bill–met to discuss MDUFA's new terms. At the meeting, the head of the FDA's Centers for Devices and Radiological Health, Dr. Jeffery Shuren, said that the $595 million in user fees that the new MDFUA would allow the FDA to collect from device makers from 2013 to 2017 is essential to solving the FDA's many problems, such as the fact that the agency has too few managers in charge of device approval.
Many vaginal mesh products–which, according to several sources including ABCNews.com, have seriously injured thousands of women–were approved by the FDA via an expedited process that, according to the article in MedPage Today, the Institute of Medicine has identified as incapable of ensuring the safety and efficacy of medical devices.
Congress has until the end of Sept., 2012, to reauthorize MDUFA. The Rottenstein Law Group hopes the terms of the MDUFA that Congress finally enacts help to prevent dangerous medical devices from being cleared for sale in any reasonable way possible. The firm's Vaginal Mesh Lawsuit Information Center, at http://www.vaginalmeshlawsuit.com, described all of the issues vaginal mesh victims face and explains their options. It has features that allow for easy sharing, including links for automatic posting on Facebook and Twitter, specifically to enable visitors to spread the word about vaginal mesh implants and the dangers of vaginal mesh products. The Rottenstein Law Group, a personal injury firm, encourages visitors to link to its sites from their own blogs and websites to spread information about defective medical products and dangerous drugs.
About THE ROTTENSTEIN LAW GROUP
The Rottenstein Law Group is a New York-based law firm that represents clients in mass tort actions. The firm was founded by Rochelle Rottenstein, who has more than two decades of experience as a lawyer, to represent clients hurt by defective medical devices. http://www.rotlaw.com
Contact:
The Rottenstein Law Group, LLP
Rochelle Rottenstein, Esq.
1259 Veeder Drive
Hewlett NY 11557
(212) 933-9500 (office phone)
(212) 933-9980 (facsimile)
rochelle(at)rotlaw(dot)com
http://www.rotlaw.com
###