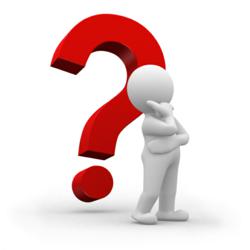 St. Petersburg, FL (PRWEB) February 19, 2012
A redefinition of small business was reported in the Federal Register on Feb. 10 by the Small Business Administration. The SBA concluded that larger businesses in three sub-industries in the professional, scientific and technical services may be considered small businesses after all. Under the new standards, a greater emphasis will be placed on average firm size, degree of competition and federal contracting trends. It is estimated that under the new guidelines, around 8,350 additional businesses will be eligible for the SBA's programs.
The Federal Register was met with mixed reviews from lobbying organizations and lawmakers. Jean Card, spokeswoman for The National Federation of Independent Business noted that she was "not real clear on why the definition changed."
The NSBA does not distinguish businesses by industry or revenue and limits its membership to businesses with fewer than 500 employees. Some congressional lawmakers are unhappy with the SBA and will try to implement new legislation to combat their new regulations for small businesses.
Rep. Gerry Connolly (D-VA), co-author of the Small Business Protection Act, was quoted in an article by the Government Executive saying, "If the size standards are adjusted then we don't need to change the definition, but we do need complementary incentives for advanced [and] growing small businesses."
Despite the redefinition of small business and whatever future implications it will illicit, small businesses should expect to see even further growth in government contract awards throughout the remainder of the fiscal year.
A report on the Federal Procurement Data System shows over 12% of government contracts were awarded for Professional, Scientific and Technical Services, second only to Electronics, Computer and Transportation Equipment Manufacturing. With the Obama Administration's push for agencies to adopt cloud computing, provide more transparency to tax payers and allow more federal employees to engage in telework, IT government contractors in particular should expect significant growth during 2012.
Posted over the last 30 days, there are over 1,064 opportunities listed for professional, scientific and technical services firms on the FedBizOpps website, which lists federal contracting opportunities valued at $25,000 or higher. Opportunities are not limited to large businesses only; 212 of those listings are set aside solely for various small business concerns.
In order to be considered eligible for any federal government contracts, firms must complete the required registration. This includes obtaining a D&B number and completing CCR registration and ORCA filing. Additional registration forms may be required for individual agencies and contracting vehicles.
US Federal Contractor Registration is a third party registration firm that has helped thousands of businesses complete their CCR registration and bid on contracts. US Federal Contractor Registration pairs businesses with a dedicated case manager who helps them every step of the way from initial registration to bidding on contracts. To request a free evaluation and assessment by a Placement Specialist for your business, call the Contractor Helpline at (877) 252-2700 ext 1 or visit our website at https://www.uscontractorregistration.com/.
###