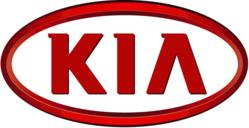 Joliet, Illinois (PRWEB) February 20, 2012
The professionals at Bill Jacobs Kia, the premier Kia dealer in Joliet, IL, are well aware of the advantages that come with owning a Kia. With the recent announcement from Kelley Blue Book, it's clear that the rest of America will find out soon as well. Kia earned best Total Cost of Ownership recognition from Kelley Blue Book's kbb.com, after a study of all non-luxury car brands.
The distinction from Kelley Blue Book takes into account several factors before determining a winner. Among them are: depreciation, expected fuel costs, insurance, state fees and maintenance and repair costs. Kia cars were found to fare the best in these categories, giving the greatest overall value to consumers.
Helping Kia earn the recognition were models like the 2012Kia Optima in Joliet, IL, as well as the 2012 Kia Sportage, 2012 Kia Sorento and 2012 Kia Soul, and the entire Kia lineup. The new and improved cars from Kia have drawn in customers, making Kia one of the best selling car brands in the United States.
Bill Jacobs Kia has a large selection of new and used Kia cars in Joliet, IL. For more information, call the dealership at 800-745-7401, visit it online at http://www.billjacobskia.com or stop in and speak with new car manager Chris Spiros. Bill Jacobs Kia – real good deals from real good people.
###