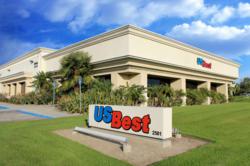 Irvine, CA (PRWEB) February 19, 2012
U.S. Best Repair Service, Inc. Chief Executive Officer Mark Zaverl announced the addition of 10,000 square-feet of office space to accommodate new staff, while the existing 40,000 square-foot facility will continue to serve as its national headquarters.
The expansion is located 1 block north of its main facility designed to add a comfortable & fully functioning work environment to house up to 75 additional employees.
Since moving into its new headquarters in Fall of 2010, U.S. Best Repairs employment has grown over 150%, and this additional building will continue to allow U.S. Best Repair Service, Inc. to grow in both a productive and efficient manner.
About U.S. Best Repair Service, Inc.
U.S. Best Repair Service, Inc. is a privately owned and operated property preservation company located in Irvine, California. "US Best Repairs" provides the highest quality nationwide service and specializes in Property Preservation & REO Repairs and Maintenance. Its mission is to provide extraordinary service at every opportunity by exceeding expectations of timeliness and quality at the most competitive pricing in the industry.
# # #