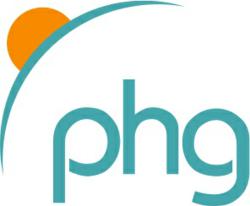 In the past twelve months Performance Horizon Group has built a great product and secured an excellent team.
New York, NY (PRWEB) February 22, 2012
Performance Horizon Group (PHG), a leading provider of performance marketing technology, today announced its plans for continued expansion into the U.S. market.
With a second round of venture capital funding secured, led by Greycroft Partners and existing investor DN Capital, and new midtown headquarters open for business, the company is launching an aggressive marketing initiative to introduce its products and services to major U.S. brands and publishers. Additionally, the company has announced plans to hire sales, marketing and operational support.
Established in May 2010, PHG is the latest venture of Malcolm Cowley, 33 and Paul Fellows, 38 founders of buy.at, which was sold to AOL in 2008 for $125m. The Company's ExactView technology is a global platform for tracking, reporting, managing and optimizing performance and partner relationships for affiliate and lead generation campaigns, regardless of channel or device.
PHG has already experienced great traction in the U.S. including a major win with the leading price comparison service website Nextag. To date, the company has over 25 clients tracking partners across 15 countries and is ready for its next phase of growth.
Alongside this funding, PHG also welcomes two experienced executives to its Board of Directors. John Taysom was the founder of Reuters Group Plc's venture fund and involved in global successes such as Yahoo. He joins as Chairman. Tom Buehlmann is an experienced sales and marketing executive who ran the International division of Catalina Marketing up until its $1.7bn sale to Hellman & Friedman. He joins the Board as an independent non-executive director.
"In the past twelve months we have built a great product and secured an excellent team, said Malcolm Cowley, CEO. "We continue to gain strong momentum with our customer base and are seeing extremely high demand for our products. The further investment from DN Capital and Greycroft will enable us to meet this demand in both the U.S and the U.K., and the appointment of experienced leaders to our board will help us to scale the business in the right way and capitalize on the market opportunity."
Tom Bradley, Partner at DN Capital, comments: "We have been impressed with the team, the customer traction and the growth of PHG since the very beginning. We are delighted to be working with them."
Co-founder Ian Sigalow from Greycroft, adds: "After only a few short months, PHG is already making waves in the U.S. with major brand wins and an impressive pipeline of prospects. We are committed to helping PHG achieve its vision.
About Performance Horizon Group
Performance Horizon Group (PHG) is disrupting the multi-billion dollar performance marketing space with its patent pending global technology. The company's flagship product, ExactView, is a leading platform for brands and their agencies to manage key revenue, drive relationships in-house, make critical decisions through data analysis and limit risk across their web, social and mobile strategies. ExactView's tracking, analytics and management tools offers customers the needed platform to increase sales and reduce costs across multiple digital media channels, including affiliate marketing and lead generation. With offices in the UK and US, PHG is currently monitoring sales for brands in 11 countries. For further information visit please visit http://www.performancehorizon.com or follow us @prfhn.
About DN Capital
DN Capital is a global early stage and growth capital investor in digital media, ecommerce and software companies with offices in London and Palo Alto. DN Capital's objective is to identify, invest in and actively support its portfolio companies to become global leaders. Portfolio companies include Shazam Entertainment, Endeca Technologies (sold to Oracle), Datanomic (sold to Oracle), Eyeka, JacobsRimell (sold to Amdocs), Mister Spex, OLX (sold to Naspers), Digital Chocolate, Tbricks and Windeln.de. The professionals at DN Capital bring over 50 years of private equity experience to their investments, and actively work with portfolio companies to steward their growth through the various staes of development. Additional information about the firm and its portfolio companies can be found on its website at http://www.dncapital.com.
About Greycroft
Greycroft Partners is a venture capital partnership, formed to invest in promising digital media companies. Greycroft's portfolio companies benefit from active, hands-on assistance in all phases of expansion, including marketing, finance, and management development. With offices in New York and Los Angeles, Greycroft leverages an extensive network of media and technology industry connections to help its investees gain visibility, build strategic relationships, and successfully bring their products to market.
###