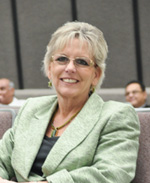 Irvine, CA (PRWEB) February 21, 2012
California Southern University has announced the availability of a Bachelor of Science in Criminal Justice. The new degree program is both comprehensive and innovative, combining core, foundational criminal justice courses such as criminology, principles of corrections, criminal law and legal procedure with cutting-edge subjects that explore some the most critical, emerging issues impacting society today, such as homeland security, terrorism response, digital crime and cultural diversity in criminal justice. Also distinguishing the program are a series of elective courses leveraging the curriculum and faculty of CalSouthern's acclaimed School of Behavioral Sciences. These courses include social psychology, forensic psychology and drugs and substance abuse, among others.
"We are extremely pleased to offer the Bachelor of Science in Criminal Justice," says University President Dr. Caroll Ryan. "At CalSouthern, we listen closely to our students and constantly update and enhance our curriculum to help them achieve their educational and professional goals. It was clear to us that the criminal justice program would be of great benefit to students across the nation and around the world. And, by offering such a comprehensive, vital and relevant curriculum that leverages our university's strengths, we are confident that the program will be an excellent choice for anyone looking to further their education in this fascinating and rapidly evolving field."
Established in 1978, California Southern University is a premier online university offering accredited degree programs at the associate, bachelor's, master's and doctoral levels in psychology, business and law to an international student body, utilizing a proprietary online learning system. CalSouthern is accredited by the Accrediting Commission of the Distance Education and Training Council. The Accrediting Commission is listed by the U.S. Department of Education as a nationally recognized accrediting agency and is a recognized member of the Council for Higher Education Accreditation.
http://www.calsouthern.edu/content/press-releases/california-southern-university-announces-availability-of-bachelor-of-science-in-criminal-justice/
###