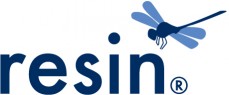 "Resin's growth is due to a 14 year track record for performance and reliability." --Scott Ferguson
San Diego, CA (PRWEB) February 22, 2012
Caucho Technology, the leader in lightweight, high performance application servers, today announced Resin Web Server has exceeded 4.7 million web sites worldwide according to the latest release of Netcraft's Web Server Survey.
"The Resin application server has been experiencing strong growth over the past 12 months; seeing an almost tenfold growth from 480k hostnames in February 2011 to 4.7M…"
– Netcraft, Web Server Survey, February 2012
Netcraft is a respected leader and authority on market share analysis of web servers, hosting providers, content technologies and much more since 1995.
Resin's incredible growth is driven by fast performance speed, built-in server monitoring capabilities and extreme reliability. Resin's unsurpassed reliability is a testament of its Health System and Watchdog process. Resin's Health System provides server and JVM monitoring and full server recoverability.
The exponential growth of web sites using Resin is a result of its application server features. Java EE certified, the Resin Java Application Server, includes a full web server that's faster than Apache httpd. Resin's web server includes reverse proxy, load balancing, URL rewrites, FastCGI, and HTTP proxy cache. Known as a high performance application server with a fast web server, the site usage explosion was inline with expectations.
"Resin's growth is due to our 14 year track record of performance and reliability," said Scott Ferguson, Chief Architect of Caucho Technology. Ferguson added, "The additional health monitoring and third-generation clustering technology that we have added to Resin 4 position it for sites migrating to the cloud. "
Caucho Technology
Caucho's relentless quest for performance and reliability paved the way for Resin® to become one of the leading open source Java application servers since 1998. Our engineers' dedication to the development, support and evolution of the Resin Java EE 6 Web Profile continues to uphold our reputation for quality, performance and manageability. We've helped over 4.7 million web sites worldwide including start-ups, governments and Fortune 500 companies build and grow their business with one of the most flexible, rock-solid and powerful application servers, Resin. Caucho is an Oracle Java EE licensee focusing on Web Profile and Cloud solutions. Our offices are located in San Diego and San Francisco, California.
Resin Application server
Resin Pro, Caucho's Java application server, features Resin Cloud Support, Resin Health and Monitoring System, Resin Cache and Resin Web Server. Resin's core networking code is written in highly optimized C, giving Resin a 14-year earned reputation for speed and reliability. Leading companies worldwide with demand for reliability and high performance web applications including the Toronto Stock Exchange, SalesForce.com, Condé Nast (parent company of Vogue, GQ), CNET and many more are powered by Resin.
###