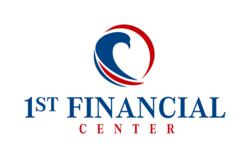 Our goal is to make sure consumers are aware of their rights to avoid falling victim to such tactics
Sacramento, CA (PRWEB) February 20, 2012
An increasing number of Debt collectors are resorting to abusive techniques when it comes to collecting debt. Many victims are those who don't owe any money or have outdated debts that are older than 7 years and no longer exist on their credit reports. "Verbal abuse, harassment, and even threats of violence and lawsuits are all illegal strategies debt collectors are attempting," states 1st Financial Centers Chief Advisor.
Though debt is nothing permanent, knowing about the legal limitations on collecting and reporting debt can help consumers through a predicament, and become financially secure. "Our goal is to make sure consumers are aware of their rights to avoid falling victim to such tactics," states 1st Financial Centers Chief Advisor. "The Fair Debt Collection Practices Act," enforced by the Federal Trade Commission (FTC), "outlines consumer rights and disallows debt collectors from engaging in dishonest, misleading and abusive practices."
Federal Law also implements regulations upon credit industries and typically requires credit bureaus to drop negative information after seven years. Creditors and debt collectors are bound to a statute of limitations. Meaning they have a limited window in which to sue a debtor for non-payment of credit card bills. Once a debt passes beyond the statute of limitation, a debt collector no longer has the right to sue for payment. "Suing or threatening to sue after the statute of limitations has expired violates the Fair Debt Collection Practices Act, but does not mean it will not happen," states 1st Financial Centers Chief Advisor. "To avoid a creditor from winning a judgment, those being sued need to show up in court and prove that the statute has expired." Many consumers ignore court notices about old debts and end up losing cases that might otherwise be thrown out due to the statute of limitations elapsing.
In most states the Statute of limitations to sue over a debt is three to six years. Consumers need to be aware statutes of limitations differ widely by state and by the type of debt. Rules for oral, written, closed-end and open-ended contracts will be altered from state to state. Other significant specifics to notate are:
Different Rules in Different States: Two states can treat the same debt differently. While a credit card debt in one state may be viewed as an open contract, another state may view it as a written contract. For this reason it is important to check state laws to find out which type of contract is being held.
Restarting the Clock: The statute of limitations generally starts on the accounts last day of activity. Many Americans have unintentionally restarted this clock. Any activity, such as making a payment or acknowledging the debt resets the clock to zero and allows debt collectors to contact individuals as if the statute of limitations never started.
Creditors May Pick the Better State: If a consumer has opened an account outside of the state where they reside, the creditor or collector may choose the state which contains a longer statute. This means the collector will have more time to collect the debt owed.
Debts May Still Exist Even Though a Creditor Can't Sue: When statutes of limitations expire it does not erase the debt. Creditors and collectors may still try to retrieve the debt by letters and calls. Debt is only deleted when it has been paid off or erased in bankruptcy court.
Collectors Cannot Legally Re-age a Debt to Restart the Clock: The Federal Trade Commission enforces rules and regulations in which collectors must abide. If a collector is re-aging an account in attempt to collect a debt by reselling the debt to another agency or giving it a new delinquency date, it is considered an illegal attempt to collect a debt.
With personal debt exploding over the past decade, it's important for consumers to educate themselves about their debt. "The more one knows about the types of debt they hold, the less likely they are to be strong armed by a collector," states 1st Financial Center Chief Advisor. To start researching statute of limitations in individual states click here.
1st Financial Center is not a law firm nor should this information be construed as legal advice. For more information on resolving debt issues, contact 1st Financial Center today at (888) 755-4096 or online at http://www.1stfc.com.
# # #