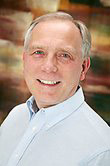 This course… will show you how…you can rediscover the secret of communicating tele-empathically with God.
Livingston, MT (PRWEB) February 28, 2012
Meru University, the educational arm of the Hearts Center community is offering a one-day online course, "The Mystic Path of Adeptship, Part 1: The New Blue Energies of Sirius." It will be a live, interactive seminar via video and audio streaming broadcast with telephone option:
This one-day course will explain why communicating directly with the mind of God is a beautiful and natural empathic state people were all born with. It will show people how, through continuing to purify theirr spiritual centers and accelerating into heightened states of stillness, they can rediscover the secret of communicating tele-empathically with God.
Understanding the heart field is a key. People can learn to compress their heart's electronic and energetic wave pattern to so attune with God's heartbeat that they will be able to entrain their mind with God's and with the mind of the master. This is the ultimate goal of Meru University's Vibration Education—to so align the lower and higher bodies with the mind of God and the Master's mind that a person will have instantaneous access to knowledge, wisdom, truth and teaching.
Students can lock into the Logos and receive direct downloads from the mind of the Master through the Holy Spirit in order to hear the Word, to speak the Word, to teach the Word and to be that Word. The Master El Morya will assist each student with a light infusion drawn from the new blue energies of Sirius.
Find out how these cosmic wave patterns of pulsing blue-white star-fire light are now affecting the Earth. Discover why "maternalization" of Spirit is now required for Earth's peoples and why they are now being empowered with higher communication forms and training in order to speak on behalf of their higher mentors and your own Solar Presence.
The Instructor is David Christopher Lewis, spiritual director of the Hearts Center and messenger for the ascended masters. David is a mystic, spiritual teacher, composer and author for the Aquarian age. For three decades, David studied the world's major religious traditions. In the spring of 2004, David had a mystical awakening and began receiving regular telepathic communications from enlightened spiritual beings known as ascended masters. He maintains that he is not the messenger for the ascended masters, but rather a messenger. We each sit under our own vine and fig tree, and are each a messenger in our own right of our gift, of our particular expression of the Godhead.
Early in 2005, David founded a spiritual group known as The Hearts Center. This nonprofit organization, dedicated to helping people everywhere connect with and nurture their own divine potential, has grown into a world-wide movement with local centers in dozens of cities in the United States, Canada, Latin America, Europe, and Africa.
David regularly conducts prayer and meditation services and teaches during free Internet broadcasts on The Hearts Center's website, periodic conferences and workshops, international pilgrimages, and online webinar courses along with other new age teachers through Meru University. He has also written and published extensively over the last six years.
The Hearts Center Community connects many heartfriends worldwide whose mission is to realize personal enlightenment and share the ascended masters' love-wisdom teachings throughout the Earth. The community believes that each soul has a personal connection with her Higher Self. With the ascended masters as examples of selfless living, each individual may advance in personal discipleship toward the goal of the ascension through study, devotion, and service to life.
# # #