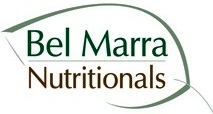 Bel Marra Nutritionals' Joint Pain uses glucosamine sulfate, giving consumers the more superior ingredient for joint pain management.
Toronto, ON (PRWEB) February 20, 2012
Bel Marra Nutritionals, distributor of Joint Pain, well known for offering high-quality, specially formulated vitamins and nutritional supplements, lends support to recent clinical study of glucosamine and its positive impact on joint pain management.
Glucosamine is a naturally occurring compound in humans and is found in the synovial fluid and articular cartilage of joints. Glucosamine is one of the principal substrates used in the formation of compounds (macromolecules) that make up cartilage. Cartilage is essential for proper joint functioning, and tends to wear out over time resulting in joint pain. As a fundamental ingredient in reducing joint pain, glucosamine plays a critical role in maintaining joint lubrication.
In studies of osteoarthritis, one of the most common chronic joint pain conditions seen in the general population, it was concluded that "glucosamine is effective in providing relief of joint pain and improvement of joint health among suffers of osteoarthritis."
From this study it was clear the form of glucosamine joint pain suffers seek is important. Glucosamine was tested in the form of glucosamine sulfate and glucosamine hydrochloride. According to the report, "glucosamine sulfide consistently produced better symptomatic benefits compared to glucosamine hydrochloride." Hence Bel Marra Nutritionals' Joint Pain uses glucosamine sulfate, giving consumers the more superior ingredient for joint pain management.
As glucosamine does not carry risks such as gastric bleeding or ulcers, and does not raise the risk of a heart attack, stroke, or kidney disease, as do some NSAIDs, glucosamine sulfate is just one of the joint supporting ingredients in Bel Marra Nutritionals' Joint Pain product.
Additionally, Health Canada approves the following claims for the dose of glucosamine sulfate in Joint Pain

Helps to relieve joint pain associated with osteoarthritis
Helps to protect against the deterioration of cartilage
A factor in maintaining good cartilage and/or joint health
(Source:"Alternative Medicine Review, LLC." 2011)
As the distributor of Joint Pain, which contains glucosamine sulfate and other ingredients formulated to provide effective joint pain management, Bel Marra Nutritionals offers high-quality vitamins and nutritional supplements in formulations designed to address specific health concerns. All ingredients are backed with scientific evidence. Every product is tested for safety, quality, and purity at every stage of the manufacturing process. Furthermore, Bel Marra Nutritionals products are produced only in Health Canada approved facilities, going that extra mile to ensure our health conscious customers are getting top quality products. For more information on Bel Marra Nutritionals visit http://www.belmarrahealth.com or call 1-866-531-0466.
Bel Marra Nutritionals, Inc.
100-7000 Pine Valley
Woodbridge, ON L4L 4Y8
Jim Chiang, CEO
pr(at)belmarrahealth(dot)com
866-531-0466 X245
http://www.belmarrahealth.com
###