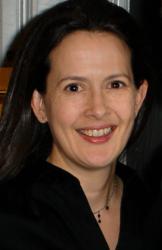 We are delighted that Jen has joined us. Her arrival bolsters our litigation and deepens our ability to serve our business practice. She will lead our tax controversy division.
Baltimore, Maryland (PRWEB) February 19, 2012
Silverman, Thompson, Slutkin & White is pleased to announce that Jen Tosh has joined the firm's litigation practice. Ms. Tosh specializes in tax controversy and tax litigation matters. Her practice involves counseling both corporate and individual clients as to the resolution of tax controversies at all levels of tax administration and in court. She also assists clients in responding to government and administrative tax investigations.
Prior to joining the firm, she worked for the Internal Revenue Service, Chief Counsel in the Criminal Tax Division and as a former Assistant State's Attorney for Baltimore County. She has extensive litigation experience as well as experience dealing with a wide variety of civil and criminal tax issues. Ms. Tosh will concentrate her practice primarily on civil and criminal tax matters and related administrative actions.
STSW's civil and criminal capabilities are known throughout the US and the firm is highly regarded for its deep legal knowledge, cutting-edge work and highly skilled litigation teams.
"We are delighted that Jen has joined us. Her arrival bolsters our litigation and deepens our ability to serve our business practice. She is a perfect strategic fit for our firm," said STSW Managing Partner Steven D. Silverman. "Jen brings a wealth of tax experience and she enjoys tremendous respect in the legal community. Her mix of experience and deep legal knowledge is an excellent match with our firm's strengths."
As a prosecutor for Baltimore County, Maryland, Ms. Tosh prepared and prosecuted seventy to one hundred criminal cases each week, including drug, assault, handgun, auto theft, white collar offenses. In 2001, Ms. Tosh was hired as an attorney with the Office of Chief Counsel, Criminal Tax Division in the Internal Revenue Service.
During her tenure in that position, Ms. Tosh provided legal evaluations of evidence supporting criminal tax, money laundering, and other Title 31 charges recommended for prosecution by the Criminal Investigation Division. She analyzed search warrants, prepared appellate recommendations and forfeiture petitions, as well as policy and other legal memoranda for the Criminal Investigation Division regarding the use of criminal provisions of Internal Revenue laws. Additionally, Ms. Tosh rendered formal and informal technical advice on tax statues, regulations, evasion and fraudulent intent, and internal revenue manual provisions.
Ms. Tosh received her J.D. from the University of Baltimore School of Law in 1999 Magna Cum Laude, graduating in the top 10% of her class and her B.A. from Loyola College in Maryland Cum Laude, making the Dean's List from 1992 to 1994.
About Silverman, Thompson, Slutkin & White
Maryland based law firm Silverman Thompson Slutkin & White, an AV rated law firm by Martindale-Hubbell, is widely regarded as one of the premier litigation firms in the mid-Atlantic region. They have achieved extraordinary success for their clients across Maryland and throughout the United States. For more information, please visit http://www.mdattorney.com.
###