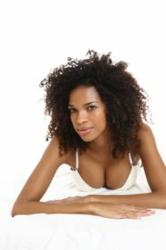 Park City, UT (PRWEB) February 22, 2012
From the Huffington Post to In Touch magazine, rumors linking pop icon Jessica Simpson to breast reduction surgery continue to circulate. While ImplantInfo.com understands consumer interest in celebrities, the site hopes to shift their attention to reduction mammoplasty's real-life applications.
An online guide to breast-related plastic surgery since 1999, ImplantInfo.com outlines reduction mammoplasty benefits in a newly posted online article. Among them? Physical, emotional and aesthetic relief.
"Women – and men – with overlarge breasts suffer with issues related to pain, posture and self image," says Shawn Miele for ImplantInfo.com. "While each of them tend to be self-conscious, the self talk that leads them to seek out plastic surgery is very similar."
Common complaints, he says, include:

"I wish my breasts were smaller"
"I wish my body was more proportionate"
"I wish I could make this back pain go away"
"I wish my breasts didn't weigh me down, literally" – and more
"In today's high-paced information age," he adds, "you can't escape celebrity obsession. But, reduction mammoplasty is a decision that shouldn't be dictated by celebrity trends."
Reduction mammaplasty involves the skilled removal of excess fat, glandular tissue and skin from the breasts. The intent of the procedure is to help consumers achieve a breast size that is physically proportionate, less debilitating and more pleasing to the eye.
"Breast reduction is a form of reconstructive plastic surgery that's intended to bring the size, shape and weight of the breasts into balance," explains Miele.
"Reducing breast tissue volume can dramatically reduce patients' pain and discomfort, risk for related health problems and physical limitations. It also fosters a more positive self image by giving patients more balanced-looking and proportionate bodies."
Miele says anyone anxious about having a breast reduction should put the idea on hold.
"Breast reduction may hinder a woman's ability to breast feed or receive routine health screenings. Upcoming pregnancy or significant changes in weight can also affect post-surgical outcomes. Lastly, the breasts should be fully developed before surgery."
Consumers can read the full article – which includes a list of risks, benefits and surgical steps – online at ImplantInfo.com. Once there, they can also search for additional information about breast reduction, breast lift, breast augmentation, reduction mammoplasty and board-certified plastic surgeons in their area.
About ImplantInfo.com: A women's guide to breast augmentation and breast implants since 1999, ImplantInfo.com gives consumers free, 24/7 access to information related to implants, surgery and breast health. As a full-service online resource, we make it easy for them to conduct research, search our board-certified surgeon database and join live discussions with women who've had or are contemplating breast augmentation.
###