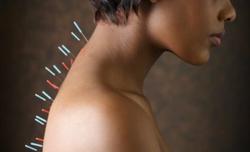 Newport Beach, CA (PRWEB) February 19, 2012
The Rose is a highly effective addiction treatment program for women that is located right on the sand in Newport Beach.
After the success of other "holistic" treatment practices like yoga, massage, and Qi Gong, The Rose is proud to announce the addition of acupuncture to the routine addiction and trauma treatment program. The Rose is a 12-Step based treatment program that uses a "perfect blend" of evidence based treatment modalities that are enhanced with holistic activities like acupuncture.
Acupuncture is the holistic Chinese medicinal art of "strengthening the flow of energy throughout the body." Acupuncture has already undergone some testing with existing Rose clients and was very well received.
Acupuncture is performed to reduce pain and most people assume this is its sole purpose. On the contrary, there is also a variety of other ailments that can be improved - and proactively prevented through acupuncture. Some examples that might surprise you:

sinusitis
common Cold
bronchitis
asthma
nearsightedness
cataracts
conjunctivitis (pink eye)
paralysis following stroke
frozen shoulder or Tennis elbow,
sciatica
osteoarthritis
More About The Rose:
The Rose is part of the Sober Living by the Sea network of treatment centers that has been a premier provider of treatment for alcoholism, drug addiction, and eating disorders for more than 25 years. Sober Living by the Sea is located in Newport Beach California.
Sober Living by the Sea is a member of CRC Health Group, the most comprehensive network of specialized behavioral healthcare services in the nation. CRC is committed to making its services widely and easily available while maintaining a passion for delivering advanced treatment. Since 1995, CRC has been helping individuals and families reclaim and enrich their lives.
Please call 888-471-0435 or visit the The Rose website for more information (http://www.RoseRehab.com)
###