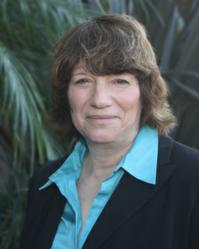 Tax Scams can lead to significant penalties and interest and possible criminal prosecution
Los Angeles, CA (PRWEB) February 22, 2012
The IRS's newly released 2012 list of "Dirty Dozen" Tax Scams, shows a minefield of ways for unwary taxpayers to become a victim of one of these scams. The list includes Identity Theft, Return Preparer Fraud, Hiding Income Offshore, False or Inflated Income and Expenses, False Refund Claims, Frivolous Arguments and Misuse of Trusts, amongst other things.
Identity Theft tops the list of scams. One of the most common forms of identity theft involves an identity thief using the social security number of a legitimate taxpayer and filing a forged tax return to claim a fraudulent refund. You may not be aware of the identity theft until you file your own return and receive a notice from the IRS informing you that more than one return has been filed under your name and social security number. If you believe you have been the victim of identity theft, you should immediately contact the IRS Identity Protection Specialized Unit and complete an Identity Theft Affidavit.
Return Preparer Fraud can occur when taxpayers are not careful about choosing their tax preparers. Dishonest tax preparers may prepare and file fraudulent tax returns for their clients by claiming inflated personal or business expenses or manipulating income in order to obtain fraudulent tax credits or promised refunds. In some situations, the taxpayer may be unaware of the tax preparer's fraud. In other instances, the taxpayer may be a party to the fraud by providing the tax preparer with false or inflated information on expenses and income. In either case, the taxpayer is responsible for the information contained in the return. When the IRS detects the false return, taxpayers must pay the additional taxes and interest and may be subject to severe penalties and criminal prosecution.
Lesley A. Sive, Attorney at Law, offers seminars to individuals and businesses to provide information on current tax issues, such as tax scams. She is a 1985 graduate of Loyola Law School, Los Angeles and is a member of the State Bar of California. She has successfully resolved thousands of tax resolution cases across the United States involving payroll and sales tax, personal and corporate income tax and civil penalties, including trust fund recovery penalties. The resolutions she has obtained for her clients have included installment agreements, offers in compromises, penalty abatements, garnishment and levy releases, lien subordinations, discharges and withdrawals and innocent spouse petitions. She represents clients in audits, IRS and state tax appeal hearings and in the United States Tax Court.
For more information, or to obtain a no-cost consultation, contact Lesley A. Sive, Attorney at Law, at (310) 980-5798 or visit http://www.lesleysivetaxconsulting.com.
###