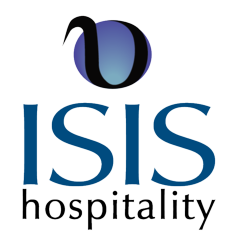 "We are excited to offer our guests a chance to experience an assortment of High-End wines," said Caleb Arceneaux, CEO at ISIS Hospitality, LLC
Rapid City, South Dakota (PRWEB) February 21, 2012
With a history of providing luxury and innovation reaching back to the roaring twenties, the Alex Johnson hotel is revolutionizing the city skyline by changing both where and the way wine is being served with the introduction of the WineStation intelligent preservation and dispensing system. "We are excited to offer our guests a chance to experience an assortment of High-End wines," said Caleb Arceneaux, CEO at ISIS Hospitality, LLC
The 8-bottle WineStation system located in both Vertex Sky Bar and Paddy O'Neill's Pub will allow guests to sample high end varietals seldom poured by the glass, in the pristine and temperature controlled environment that the wine maker intended.
The WineStation provides guests the ability to experience a range of featured wines in taste (1 oz), half (3 oz) or full glass (6 oz) options. Unique and high end wines such as a 2006 Dunham, 2006 Cabernet Sauvignon and a 2006 Silver Oak Alexander Valley, are now available by the glass.
"Our guests are growing more and more discerning about their wines and requesting unique and high-end wines to try by the glass," said Jim, Fahey, Director of Food & Beverage. "We needed the most effective, intelligent wine preservation system that would allow us to provide the smartest glass of wine every time." Fahey continues, "If our guests have discerning palates or are just beginning to develop their appreciation for fine wines, the WineStation will let them explore a wide variety of new and unique tastes."
As guests cut back on ordering bottles, wines by the glass across the country are catching up to bottle sales because a glass provides the restaurant guest with more opportunity to explore higher priced wines, or indulge in small doses. For the Alex Johnson Hotel, it is an opportunity to manage inventories while reducing waste.
"A robust wine by the glass list can help restaurants increase revenue by allowing the consumer to taste a higher priced wine that might be cost prohibitive by the bottle," said Nick Moezidis, VP of Sales for Napa Technology. "A wine preservation system like the WineStation is imperative for any property that wants to have a competitive and cost effective wine program."
About Napa Technology
Napa Technology is the designer and manufacturer of WineStation®, an innovative Intelligent Dispensing Solution. WineStation® is a breakthrough product designed to drive revenues and maximize the profitability of each bottle. WineStation® has been adopted by the hospitality, entertainment, arena and food service industries as an improved way to serve, preserve, increase sales and capitalize on available customer preference data.
About Hotel Alex Johnson
An easy 25 minute drive from Mount Rushmore, The Hotel Alex Johnson is listed on the National Register of Historic Places. Six U.S. Presidents have resided at The Alex Johnson since opening, namely Calvin Coolidge, Franklin D. Roosevelt, Dwight D. Eisenhower, Richard Nixon, Gerald Ford and Ronald Reagan. Alex Carlton Johnson, Vice President of the Chicago-Northwestern Railroad set out to build a grand hotel, "The Showplace of the West", and a tribute to the Native Americans of the area in the Black Hills of South Dakota.
About Vertex Sky Bar
Vertex Sky Bar, located on the rooftop of the Hotel Alex Johnson, began welcoming guests in June of 2011. With expansive views of the Black Hills, the Vertex Sky Bar is the ideal place to meet for business or unwind at the end of the day. A custom-built bar and wine cabinet house premium libations in an upscale setting. An enticing array of tapas and entrees is offered by the Executive Chef. Guests may enjoy the indoor setting or the expansive outdoor patio high above the Rapid City skyline.
About Paddy O'Neill's Irish Pub
Experience the luxurious atmosphere and sip a fine Irish whiskey, or one of our many fine foreign beers in Paddy O'Neill's Irish Pub. From our copper topped bar, rich dark wood furnishings, live entertainment we offer weekly, video lottery, and our member's only engraved pewter mugs Paddy's has something to offer for everyone. In the summer we offer outdoor seating that gives our patrons a chance to sip one of our beverages while keeping an eye on the goings on downtown. Paddy O'Neill's is a purveyor of upscale beers and whiskeys with a relaxed Old World feel.
About ISIS Hospitality
ISIS Hospitality, LLC is a full service hospitality company based in Rapid City, South Dakota. Over the past 25 years ISIS Hospitality has developed, owned, marketed and managed a number of successful hotels, casinos, restaurants and the largest indoor water park in the Dakotas. The executive team of ISIS Hospitality is an exceptionally skilled group of professionals dedicated to providing the highest level of service, strategy and property support.
Also under the Isis Hospitality umbrella is Black Hills Hospitality, serving as the primary portal for visitors planning the ultimate vacation experience in the Black Hills of South Dakota.
# # #