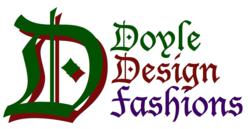 Denver, CO (PRWEB) February 21, 2012
Doyle Design Fashions – Custom Men's Velvet Jackets announces Warren Village as its 2012 charity of the year. Each year Doyle Design Fashions chooses a primary charity and donates a portion of each jacket sold during the year. In 2011, our charity was Project Angel Heart, which provides direct food for those in desperate medication conditions in the Denver Area. Due to its high reputation and direct delivery of services to needy single parents in Denver, Warren Village has been chosen for 2012.
"Warren Village is a high quality charity providing direct services to those in need in the Denver Colorado area," states Andy Doyle, President and Founder of Doyle Design Fashions. "Doyle Design Fashions will assist Warren Village in helping motivated parents to get off public service and into the broader working community with educational, child care and housing assistance. We strongly believing in helping the community and are excited with helping Warren Village in 2012." Doyle Design Fashions will provide a cash donation in December 2012.
About Doyle Design Fashions Doyle Design Fashions specializes exclusively in men's velvet jackets made custom for the buyer following the bespoke manufacturing process. The customer is empowered to design their jacket from 18 different colors and fabrics along with multiple other features.
Selling primarily online, Doyle Design Fashions offers premium quality velvet jackets that are designed by the buyer with a tailored fit. Each jacket is unique and exclusively the buyer's jacket.
###