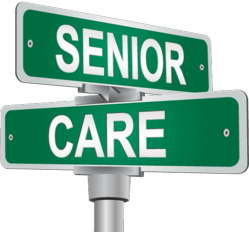 The future will bring many more options for family caregivers to use smartphones & other devices to improve the lives of senior loved ones" says Barry Birkett, Senior Care Corner co-founder. "In the meantime, much can be achieved with existing apps.
Greenville, SC (PRWEB) February 23, 2012
While "there's an app for that" has become ubiquitous and there are over 1 million smartphone apps available, those tailored to the needs of seniors and their caregivers are a developing market. Senior Care Corner has tips explaining how family caregivers and their senior loved ones can get many benefits through the use of common existing apps.
"While there are special purpose apps available, focusing on a few key apps may be better," according to Barry Birkett, Senior Care Corner co-founder. "It's easier to keep a few apps current so they're more likely to be used and thus provide greater benefits to senior loved ones."
Apps for Seniors and Family Caregivers
A recent Senior Care Corner podcast discusses some categories where both real benefits and simplification can be achieved.
Calendar apps let seniors and caregivers share a common calendar, which can be used to track doctor appointments, daily prescription schedules and other events.
List and Document Sharing apps provide seniors and caregivers the ability to share files on the smartphones, computers and other devices of both. Examples include physician and insurance information, prescription lists and scans of labels, shopping lists and trip itineraries, as well as advance medical directives and other documents that might be needed in emergencies.
Navigation apps can be programmed to provide directions to stores, doctors' offices and other locations. Maybe most important, they can be programmed to show seniors the way home.
Banking and Financial apps let both seniors and caregivers monitor checking, savings and credit card accounts for unusual or fraudulent activity and make sure loan payment deadlines are met.
Pharmacy apps may be the most valuable offered by a retailer because they allow both seniors and caregivers to track prescriptions, order refills and see when a doctor appointment is needed to get the next refill.
"The future will bring many more options for family caregivers to use their smartphones and other devices to improve the lives of their senior loved ones," says Birkett. "In the meantime, existing apps can provide a lot of benefit without a lot of ongoing effort."
About Senior Care Corner
Senior Care Corner provides solutions, information and tools to families and other caregivers of senior adults to help them improve the lives of the seniors in their lives. Their blog, biweekly podcast and bookstore address a wide variety of topics family caregivers can use to better understand the wants and needs of their senior loved ones.
###