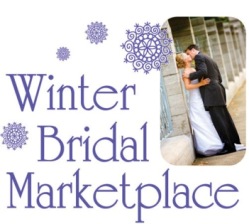 Romance is in the Air in the Blue Ridge Shenandoah Valley
Winchester, VA (PRWEB) February 21, 2012
Go Blue Ridge Travel salutes Blue Ridge Bridal Show which began seven years ago with a small bridal show attracting about one hundred brides. Today, the consumer bridal shows are only one half of the marketing the Blue Ridge Bridal Show do thru out the year. To kick off this 2012 season, Blue Ridge Bridal launched their first party series.
In partnership with the Alamo Drafthouse Cinema, Blue Ridge Bridal produced a Wine Dinner with the movie The Vow. The wine pairing came from D'Vines Wines. The event sold out one week prior to Valentines. Open to nearly weds, newly weds, forever weds, and never weds, attendees got the chance to win over $5,000 in prizes.
From the beginning, the Blue Ridge Bridal Show has had an educational aspect to their shows and website. From publishing an active blog on the Most Recent Wedding Trends and Fashions in 2012, this year the Winter Bridal Marketplace show will feature guest speaker, Martin Thornburg from Mon Cheri Bridals. Mr Thornburg will speak on "How a Bride picks the Perfect Dress?"
Also new this year are the Demonstration booths. Wedding professionals will cover topics to include Cooking Classes on Tantalizing Tapas and Sweet Endings from Nibblins. Meredith Runion Make up Artistry will demonstrate how to achieve Perfect Kissable Lips and Romantic Eyes. Panache Catering will focus on food presentation can make a simple menu look wonderful.
Potomac Bridals will host the second annual Dash for the Dress Sale. They will also giveaway a $1200 Wedding Dress and are the sponsor for Martin Thornburg.
With exhibitors from Hagerstown to Harrisonburg, and from Centerville to Shepherdstown, West Virginia, Blue Ridge Bridal's Winter Marketplace features the Best wedding professionals in the Blue Ridge.
Perhaps the newest opportunity to Blue Ridge Bridal wedding professionals is the ability to advertise on the website but not attend the consumer shows. Nancy Craun, owner and producer of Blue Ridge Bridal Shows, says, "The consumer shows are not for everyone. Since our new direction with Blue Ridge Bridal is to make the website THE wedding resource guide for the Blue Ridge, we must allow more businesses to be represented on the site. Examples of these new advertisers are Shenandoah Caverns, Windsong White Dove Releases, Country Inn and Suites, and Francis Barton Event Center.
Focusing on being the wedding resource regional guide for brides and grooms, Brides will find Hot Deals each month and April will kick in with the third annual Blue Ridge Photography Extravaganza Facebook Contest. Over 7500 actively participated in last year's eight week contest.
###