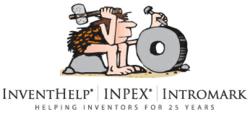 Pittsburgh, PA (PRWEB) February 24, 2012
InventHelp®, America's largest invention submission company, announces that two of its clients, inventors from California, have designed a specialized bowl that would be specifically designed to hold salsa. This invention is patented.
The "Salsa Bowl" would enable an individual to fill a chip with just the right amount of salsa. It could help to prevent drips and spills, and could help to reduce the incidence of messes on clothing or a tablecloth. It could be carried around easily for transporting to parties or picnics, and the Salsa Bowl would be dishwasher safe for easy cleaning.
The invention could be made of plastic or ceramic, and would be large enough to hold up to 8 ounces of salsa. The bottom of the bowl would be flat for stability, and the top edge of the bowl would feature a lip that curves inward. This enables a user to scrape the excess salsa from the chip before removing it from the bowl. The Salsa Bowl could be produced in various colors or sizes.
InventHelp® is attempting to submit the invention to companies for review. If substantial interest is expressed, the company will attempt to negotiate for a sale or royalties for the inventor. For more information, telephone Dept. 09-RLN-326 at (800) 851-6030.
Manufacturers interested in reviewing additional inventions and new product ideas can contact InventHelp's marketing partner Intromark by filling out an online request to review new product ideas here.
# # #