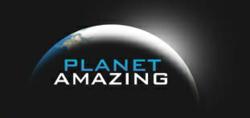 Organic pesticides have many benefits that make them better than past chemical pesticides.
Austin, Texas (PRWEB) February 22, 2012
A new report from Planet Amazing says that organic pesticides have many benefits that make them better than past chemical pesticides. Prior to 1995, the report says, most pest control treatments used various poison chemicals to fight pest infestations, and to kill insects. These chemicals had some serious problems because they were toxic to children, pets and plants. There was also a phenomenon called "resistance" that developed in insects where the insects could withstand the poisons after many generations. "Resistance" means, according to scientific studies, that the insects can survive now after being treated with the same chemicals that - 20 years ago - would have killed them.
Justin Douglas of Planet Amazing says that the problems with insects have gotten worse in some ways because of the phenomenon of "resistance." "These insects have started surviving when the exterminator comes out, because many groups of insects have developed a resistance to chemicals that have been used for the last 50+ years," he says.
Organic and non-toxic solutions solve those problems, says Douglas, because they are not harmful to children, pets or plants and many of the non-toxic approaches are not chemical at all. "In fact, one of the great discoveries in organic pest control has been the use of microcrystals, which are so small they have no effect on people, pets or plants, but which are fatal to insects and have no chemical in them at all. So microcrystals can be sprinkled like a powder on plants and indoors, in the garden, in carpet, and they will eliminate bedbugs, fleas, ants, roaches, and most other crawling insects."
According to CNN, some insects like bedbugs have had a 10,000% increase in the last five years, due to spreading through hotels in the United States. People get the bedbugs in their clothing and hair and then carry them to the next hotel. Recently, college dorms in the Midwest have had serious bedbug infestations, according to Google News. This type of increase suggests that past treatments are no longer working, Mr. Douglas says. "At Planet Amazing we have organic and non-toxic pest control solutions that can help solve many of these insect problems. In the south there are fire ant outbreaks in Texas and across the Gulf coast, flea outbreaks are going to be more serious in 2012 because the winter was mild in most places in the United States and a mild winter means that fleas do not hibernate and start multiplying sooner and in greater numbers. So unfortunately these are problems which affect most homeowners and some commercial property owners. We recommend Planet Amazing products because the EPA (Environmental Protection Agency) has rated our products safe and because our products are all non-toxic for children, pets and plants. At the very least, Planet Amazing products should be on the homeowner's shelf so that you have an option that is safe and not poisonous like pest control of the past. Planet Amazing is a great option because we have worked hard to find the best organic and non-toxic solutions that have been tested and developed by science and which have already been proven in the field by industry and real people using our solutions effectively."
One example is the BitterLicks horse cribbing solution, Mr. Douglas says. "BitterLicks was developed from the most bitter tasting substance on the earth, but it is a safe substance, it will not hurt the horse or a person," he explains. "BitterLicks cannot harm your horse, and your horse no longer needs a grazing muzzle. Denatonium benzoate is one of the awful tasting and yet safe substances that was originally developed from studying all-natural plant tastes that were extremely bitter. A premier horse farm paid for the research so that they could find a way to keep their horses from cribbing. That was how BitterLicks was born."
Another example from Planet Amazing products is the discovery of microcrystals in organic pest control. According to Mr. Douglas, "Our microcrystal ingredient is one part of the process for most of our environmentally safe pesticide solutions. It is literally on the cutting edge of the pest control industry, because the Planet Amazing microcrystals kill the tiny insects and yet the microcrystals are completely safe for humans and pets, since the crystals are so extremely small. In fact, the substance is usually in powder form and can be sprinkled on carpet or any surface or even the outside ground. Then the microcrystals stick to the insects skin, and force the wax coating of the insect to become cut away from the body of the insect, thus killing the insect." Mr. Douglas says the insects often find their way back to their eggs and the microcrystals then cut up the larvae and eggs, rendering them unable to grow. The microcrystals organic pest control solution answers the question how to kill bedbugs or other insects, Mr. Douglas says, and no poisonous chemicals are used in the process: "These micro crystals attach to the legs and bodies of bugs. When they groom it off, the crystals are like ground glass in the bugs intestines, shredding them from the inside out. Because of the microscopic size of the crystals, carpet dust is harmless to your family and pets."
For more information, visit the Amazon.com Planet Amazing store.
About Planet Amazing
PlanetAmazing.com is the premier manufacturer and distributor of a wide range of organic and inorganic "GRAS" solutions that anyone…no matter their experience…can use to eliminate real everyday problems.
###