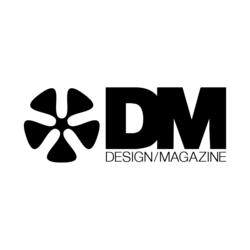 Get inspired through award winning designs showcased at designmag.org.
Como, Italy (PRWEB) February 21, 2012
Look no further than the DM Design Magazine to find the best design inspiration. Today, A' Design Award and Competitions has announced a design magazine that features only award winning designs, the DM Design Magazine, available at designmag.org was created solely to showcase all the designs that have been granted the prestigious A' Design Award.
The DM Design Magazine is free to access for all, and design enthusiasts can sign-in to designmag.org to learn about the initial inspirations behind the award winning designs, to get inspired and to get to know some of the best designers in the world.
Design magazine editors and bloggers could also visit the designmag.org to grab high-resolution images of the award winning designs, and their respective designers for inclusion in their magazines. The platform also links to the profiles of the awarded designers.
Designmag.org was created as a part of the ongoing public communication efforts by A' Design Award & Competition in order to disseminate the award winning designs. This public communication service is provided free of charge to all A' Design Award winners, and the winning entries are exhibited indeterminately at the broadcasting platform sites. Likewise designmag.org, A' Design Award and Competitions had previously released bestdesigners.org and design-interviews.com.
About A' Design Award & Competition: In a world where there are millions of products and designs launch each year, the award was born out of the desire to underline the best designs and well designed products. The award-winning products and designs are highlighted to the international public via the A' Design Award Gala-Night and Exhibition in Italy and they are communicated to all relevant press across the world.
# # #