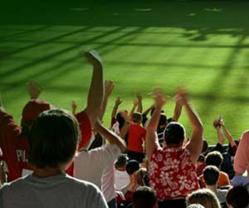 (PRWEB UK) 20 February 2012
Superbreak, the Yorkshire based city breaks tour operator, has extended their range of sporting breaks for 2012 with the re-introduction of popular annually-held events, including Ascot, British Grand Prix & Wimbledon. Following on from successful sales of sports packages last year, which included brand new sports events such as World Championship Boxing and Top Gear Live breaks, Superbreak are working even closer with key partners to secure excellent allocation and ensure this year's sport breaks programme offers even more variety to its customers than before.
Sport Breaks re-introduced to the programme this year include Wimbledon, Ladies Day at Royal Ascot, Grand National, the British Grand Prix and Cheltenham Gold Cup. These tailor-made packages include 1, 2 or 3 nights' hotel accommodation with full breakfast, a 1 or 2 day entry ticket and return coach transfer to the event ground. 2 night packages for the Ladies Day at Royal Ascot start at just £195, offering great value and convenience for customers of an all-in-one packaged break. With packages crossing the various sporting disciplines including horse racing, grand prix, tennis, darts and more, Superbreak hope there is something for all previous and new clients to enjoy.
Event packages have soared in popularity over the past few years at Superbreak, with the additions of premier sporting events held at the O2 Arena, as well as key sport events held across the UK such as Ascot, Grand Prix & Wimbledon. Search trends for the company already indicate searches have already begun for these types of packages. As will all Superbreak short breaks, customers also have the ability to add on standard and first class return rail tickets from any UK mainline station, as well as a host of additional sightseeing and attraction tickets.
Khalid Amin, Online Marketing Manager at Superbreak, commented: 'The strong levels of demand we are already seeing through the website show there will be a focus on events right across the sporting spectrum in Summer 2012 with the Olympics whetting many people's appetites for a live sporting experience this year.'
About Superbreak:
Superbreak is the internet division of Superbreak Mini Holidays Limited, the market leader for short breaks and hotels throughout the UK. Superbreak is part of Holiday Break plc. Based in York, England, Superbreak specialises in booking weekend breaks in 2-5 star hotel accommodation throughout Britain for the leisure traveller.
With 5000 plus hotel partners in worldwide locations from hotels in Manchester to Brighton, from London to Paris and with great availability and rates for theatre breaks, events at the O2 Arena, various popular attractions and national and international rail partners, Superbreak can offer an outstanding depth and breadth of UK and Overseas short break products.
For further information on Superbreak or on this PR, please contact:
Khalid Amin
Online Marketing Manager
Superbreak Mini-Holidays
Eboracum Way
York
YO31 7RE
(01904) 436043
http://www.superbreak.com
###