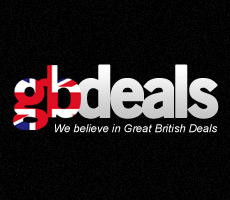 It's a huge slice of your profit to give away and it incenses me that the money isn't even staying in the UK
(PRWEB UK) 22 February 2012
A canny Yorkshire man has come up with a new consumer discount company, GB Deals, that gives businesses a bigger slice of the takings than US counterparts such as Groupon, and keeps the profits in the UK.
GBDeals.org is the brainchild of businessman Paul Norton who is fed up with seeing US voucher deal companies 'fleece' the British economy.
The idea is to give consumers the same kinds of great offers they get from US based deal-a-day companies such as Groupon, Living Social and KGB Deals, but at significantly lower risk to the businesses involved.
Last year a British cake manufacturer almost went bust trying to fulfill its discount offer on Groupon when consumers redeemed thousands more vouchers than expected.
Something That Helps Cash-strapped British Consumers
Without Crippling British Businesses
Paul Norton, the brains behind GBDeals.org, says:
"I wanted to create something that helps cash-strapped British consumers without crippling British businesses. The majority of these consumer deal companies are US based and take an average commission of 50 per cent away from our British businesses. No wonder some have almost gone bankrupt trying to fulfil orders. It's a huge slice of your profit to give away and it incenses me that the money isn't even staying in the UK".
The benefits of new consumer discount company GBDeals.org are:

Cash-strapped British consumers get to save money
Consumers get great deals and what's more they get to help British businesses because their money stays in the UK.
More profit for British businesses equals more tax for the UK economy
Businesses that run offers through GBDeals.org get to keep a whopping 90 per cent of the deal takings, paying just 10 per cent commission to GB Deals. US based counterparts take, on average, 50 per cent commission from participating British businesses. And, of course, more profit for British businesses means more tax to boost the UK economy.
Better cashflow for British businesses
GBDeals.org pays out at the end of the month in which vouchers are redeemed, giving businesses an average payout time of just 15 days. This is a huge improvement on the US deal companies, many of which take up to 90 days before paying British businesses for services they've already delivered.
A level of protection for consumers and businesses
Deals are moderated for viability. GBDeals.org will point out to businesses if they think they're making a mistake or if there is a clear potential for overtrading.
No sharp sales practice – one set commission for ALL businesses
GBDeals.org charges a set commission of 10 per cent to all participating businesses. Unlike other consumer deal companies, it doesn't use 'dealmakers' to negotiate varying commission structures.
Potentially zero cost for participating businesses
Not all consumers redeem the vouchers they buy. Unredeemed vouchers account for an average 20 per cent of the total value of retail offers. This is called 'breakage'. When this happens at GBDeals.org, they give half of the breakage value to the retailer, even though they haven't delivered a service. This means that GBDeals.org businesses have the potential to recoup their costs, with 90 per cent profit plus a 10 per cent 'breakage' payment.
Consumers who want to register for offer alerts should visit http://www.GBDeals.org. Businesses can find out more at http://www.GBDeals.org/partners
ENDS
NOTE TO EDITORS
Yorkshire businessman Paul Norton, who came up with the idea for GBDeals.org, is also managing director of website design and marketing company Go Media Ltd. Paul is available for interview and comment.
MEDIA ENQUIRIES
Paul Norton
tel 01924 263 327
email paul(at)gomedia(dot)co
# # #