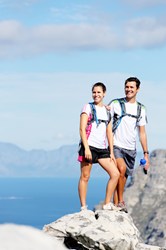 OnlineClinic offers treatments for travel-related illness such as malaria and travellers' diarrhoea.
London, UK (PRWEB UK) 21 February 2012
OnlineClinic.co.uk is a reputable online healthcare provider, offering prescription medications for an impressive range of medical and lifestyle conditions. This month they have expanded their range further to include treatments for travel-related illness such as malaria and travellers' diarrhoea and a number of treatments. In addition to the prescription medications that will now be offered for these conditions, OnlineClinic also provides comprehensive information relating to symptoms, causes and treatment of each associated condition so patients can be fully equipped to make informed decisions about their healthcare options.
Sexually Transmitted Infections
The new STI treatment category provides information and treatment for up to nine of the most common infections in the UK, including chlamydia, gonorrhoea, genital warts and genital herpes. There are nine different prescription medications available, including Azithromycin, Doxycycline, Metronidazole and Aciclovir. Any individual who has tested positive for an STI can now visit OnlineClinic.co.uk to order the medication they need without the embarrassment and potential inconvenience of needing to visit a doctor in person.
Travel Health
The Travel Health category has been created in recognition of the thousands of people who travel abroad each year and risk potential related illnesses such as malaria and travellers' diarrhoea. The medications that will now be on offer for those travelling to destinations known to be of high malaria risk are Malarone, Paludrine & Avloclor and Doxycycline. OnlineClinic also now provides a Travellers' Diarrhoea Pack which contains a range of treatments, including Buccastem and Dioralyte, that can help alleviate and treat the symptoms of diarrhoea if they occur.
Company Information
OnlineClinic.co.uk offers prescription treatments for a number of common healthcare problems including men's and women's health problems, sexual health, obesity, smoking, travel treatments and general lifestyle health. Because OnlineClinic.co.uk specialise in treating sensitive conditions, they offer a simple yet discreet online consultation service with a registered doctor. Patients can complete their private consultation and receive their medication the following day via secure courier.
For more details, visit the website at http://www.onlineclinic.co.uk/ or contact OnlineClinic on 020 7084 7593 or via email.
OnlineClinic is a brand name of Hexpress Healthcare Ltd, 138 – 140 Mitcham Road, London SW17 9NH, United Kingdom. Phone: 020 7084 7060.
###