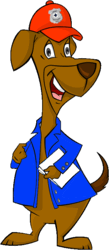 Houston, TX. (PRWEB) February 21, 2012
Healthhound.org is planning on holding a weight loss surgery webinar this month to discuss the advantages and disadvantages of this course of action. People who are considering getting this type of surgery are encouraged to check out the webinar on the day in question.
Clare Hartigan, one of the Directors at the site said that, "We are always getting questions into the site from people who want to know more about weight loss surgery so we thought that having a webinar on the subject was a good opportunity for us to shed some light on these issues for our readers. We have a Doctor on board with us at the moment for this webinar and she will be giving out advice to our readers on the day of the event. We encourage all of our readers who have an interest in weight loss surgery to make a list of the most important questions they want to ask on the day about any procedure they are thinking of having and pose those questions to our team. We hope that this webinar will really help people to make up their minds about weight loss surgical procedures."
There is a special thread on one of the forums on the site about weight loss surgery and this thread has been filling up with comments recently about the planned webinar. Many of commentators are saying that they have already signed up to the webinar and are busy compiling their list of questions for it. Other commentators are saying that the team on the site are really going the extra mile for their readers by staging something like this.
There is something else on the site this week for those people who do not want to try out weight loss surgery but who would still like to lose weight in more natural ways.
For a limited time only the team on the site are giving away a free report on quick and easy ways to lose weight.
The report can be downloaded right now at http://www.healthhound.org/3246/weight-loss-surgery/.
###