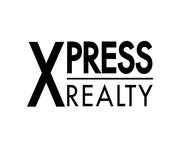 "According to the 2011 Profile of Home Buyers and Home Sellers done by the National Association of of REALTORS®, eighty-eight percent of all home buyers use the internet in their search for a home."
(PRWEB) February 22, 2012
Today's real estate search begins online. "According to the 2011 Profile of Home Buyers and Home Sellers done by the National Association of REALTORS®, eighty-eight percent of all home buyers use the internet in their search for a home" said Mia Scaffidi of Xpress Realty. "This demonstrates the importance of online marketing to succeed in today's real estate market."
The hub of the Xpress Connect online marketing program is an individual property web site. Dedicated solely to the property for sale, each site serves as a single source for a complete profile of the home. The web site offers a 24x7 open house with its virtual tour. Prospective buyers can tour the home at their leisure with a single click. The property video is also made available through Xpress Realty's YouTube™ Channel.
Home buyers who want the facts will find complete property details included in the web site. Room count, heating, cooling, lot size and all other amenities are easy to find. Special features like historic designation, deed restrictions or special terms of sale are also provided. Buyers who want to determine if they can afford the home are able to use the interactive mortgage calculator to estimate their payments.
Individuals who are looking for information about the community in which the property is located won't be disappointed. The web sites include links to the community, local school district, the county and other relevant informational sites. Features also include interactive mapping and individualized driving directions. Finally, each web site makes it easy to reach the listing REALTOR® for more information or to schedule a showing.
Xpress Realty provides specialized high-tech marketing services designed to meet the needs of today's tech-savvy home buyers. Xpress Connect, the company's multi-media marketing program, delivers maximum exposure to purchasers where and how they interact – ONLINE. Built around individual property web sites, Xpress Connect is a complete online program using the best of social media, search sites, e-mail, and online advertising.
###