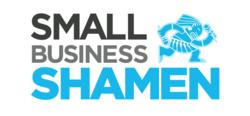 This is an exclusive opportunity for lively discussions with today's most forward-thinking business leaders.
Louisville, KY (PRWEB) February 23, 2012
The Small Business Shamen and VIA Studio are excited to announce a special post-conference dinner opportunity to further the conversations started at the conference at 610 Magnolia. Seating is extremely limited and advanced reservations are required.
For attendees seeking a more personal experience with social media consultant Chris Brogan and other speakers of the day, the conference is offering an exclusive dinner at the legendary 610 Magnolia, home to Chef Edward Lee, winning chef on Food Networks's Iron Chef America and who has just finished an exciting season as a star of Bravo TV's Top Chef.
Only 30 seats are available for the dinner, and tickets are expected to sell out quickly. Admission is $200, and includes dinner and a wine pairing with each course. Attendees will have the opportunity to hear from and ask questions to guest speakers Chris Brogan, Peggy Noe Stevens and more for a personalized experience from the Small Business Shamen Conference.
Details:
Small Business Shamen, Dinner at 610 Magnolia
Wednesday, April 4, 2012 7:00 PM
$200 per seat, includes dinner and networking opportunities
Cocktails & tip not included in total cost.
"This is probably the most exciting part of what will already be an amazing day meant to inspire networking opportunities and learning" says Kimberly Clark of VIA Studio and organizer of the Small Business Shamen Conference. "After a day full of of exciting conversations, we will convene at one of Louisville's most exciting restaurants. This is an exclusive opportunity for lively discussions with today's most forward-thinking business leaders."
To register for the conference and dinner, go to http://smallbusinessshamen.com/.
Stay connected on social media channels as well: Facebook and Twitter (@sbshaman).
For Press inquiries, contact Kimberly Clark at 502-498-8475 or e-mail kim(at)viastudio(dot)com.
More About VIA Studio
VIA Studio specializes in crafting digital marketing strategies for business. Websites and web/mobile applications, marketing, graphic design and branding, e-commerce solutions, and creating advertising programs to grow brand and business. VIA Studio combines traditional marketing tactics with new media like search engine optimization, social media, and mobile media. Celebrating 16 years in business this year, VIA Studio has been recognized nationally and internationally for its creative web-based design and marketing.
###