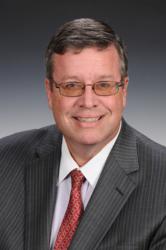 This is a special honor for me to participate in the celebration of the Leavey Award winners and their contribution to private enterprise in education.
VALLEY FORGE, PA (PRWEB) February 22, 2012
Jim Smart, CEO of SMART DEVINE will be the keynote speaker as fifteen educators from schools throughout the United States will be presented with the Annual Leavey Awards for Excellence in Private Enterprise Education from the Freedoms Foundation at Valley Forge at a gala awards dinner at the Loews Hotel in Philadelphia on Saturday, March 17, 2012. Each project, selected by an independent panel of business and education leaders, will receive $7,500 in recognition of their creative programs.
The Leavey Awards, were established by the co-founders of the Farmers Insurance Group, the late Thomas and Dorothy Leavey, in partnership with the Freedoms Foundation at Valley Forge. They are annually presented and held at locations throughout the country. The Freedoms Foundation is especially pleased to share this milestone year – the 35th – with the Delaware Valley community.
Prior to the awards ceremony, on Friday, March 16th at 9 a.m., the Freedoms Foundation has invited Delaware Valley educators to their Valley Forge campus to discuss these prize-winning projects with the 2012 Leavey Awards recipients.
Jim Smart, the keynote speaker for the 35th Annual Leavey Awards Celebration is Chief Executive Officer of Smart Devine and serial entrepreneur. Mr. Smart recently formed Smart Devine and Company, LLC, with longtime co-partner Rich Devine. Through his keen anticipation of market needs and trends, Jim has been a visionary in the accounting and business advisory services industry for over twenty years. In 1988, Jim founded his first company SMART as a sole proprietorship, and built it into one of the fastest growing full service business advisory, consulting and accounting firms in the country with revenue of more than $100 million and more than 650 employees across eleven offices.
The Leavey Awards is among the nation's top honors bestowed upon outstanding teachers, at every educational level, who create and conduct programs in entrepreneurship. In praise of the recipients, Ali Velshi, CNN, Chief Business Correspondent, noted: They are among our top educators who, in unique ways, inspire their students to become our next generation of business visionaries.
The Freedoms Foundation was founded 63 years ago to encourage our citizens to become informed and active participants in the political and economic life of our nation. Today Freedoms Foundation has 26 volunteer chapters located throughout the country, with more than 3,000 volunteers supporting the many programs conducted by Freedoms Foundation at Valley Forge.
###