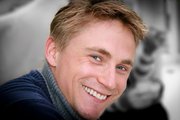 The Training Will Bring Together 4 Leading Experts
Miami, Florida (PRWEB) February 20, 2012
Dr Christian Pankhurst, winner of Britains Next Top Coach and Founder of the Accelerated Awakening Academy is bringing together his favourite teachers in the area of Heart Centred Communication and Authentic Expression for a free 5 day training marathon!
The training will bring together 4 leading experts, who will each provide 1 hour of live video training in their respective fields of expertise.
Day 1 is delivered by Bo Eason (former NLF Player turned playwright who has been on Broadway for 14 years with his successful one man hit show "Runt of the Litter", Bo is an expert in Embodiment and Expression, coaching people on how to captivate an audience with the tools that they already possess.
Day 2 is delivered by Dr Christian Pankhurst himself and he will be talking about "Heart Intelligence", the fascinating methods by which we constantly sabotage ourselves from being as expressive, authentic and honest to our true selves. This "Head to Heart" journey teaches individuals how to navigate the defensive mechanisms which are present and stop us from expressing intimacy and joyful self expression.
Day 3 is delivered by Tej Steiner, who teaches how to Accelerate your Awakening. Tej is the founder of Heart Circles and is a leading authority in Heart Intelligence. Through Tejs' teachings, individuals develop the skills to amplify their awareness whilst simultaneously building community and connections with loved ones.
Day 4 is Delivered by Rachael Jayne Groove. Rachael is the Founder of the Yin Project, an organization devoted to training women to connect to their feminine power and leadership. Jayne teaches the art of feminine presence and she is a true Goddess!
Day 5 of the Free 5 Day coaching programme will be delivered by Dr Christian Pankhurst, where he will summarise the course teachings and reveal a big surprise to the listeners, sharing resources which will take the Heart Intelligence series to a whole new level.
The schedule for the free 5 live broadcasts is detailed below:
Monday Feb. 20th @ 2pm Eastern, 7pm UK, 8pm Europe - Bo Eason
Tuesday Feb. 21st @ 2pm Eastern, 7pm UK, 8pm Europe - Christian Pankhurst
Wednesday Feb. 22nd @ 2pm Eastern, 7pm UK, 8pm Europe - Tej Steiner
Thursday Feb. 23rd @ 2pm Eastern, 7pm UK, 8pm Europe - Rachael Jayne Groover
Friday Feb. 24th @ 2pm Eastern, 7pm UK, 8pm Europe - Christian Pankhurst
This extraordinary and exclusive event will provide viewers with free coaching and training on how to help them communicate more effectively whilst experiencing more energy, more aliveness and more presence in everything they do.
This page explains more about the event, the schedule and the expert speakers
# # #