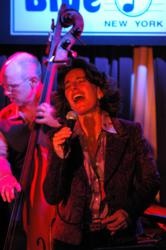 Art is better than any description, and Sicily is a land of colors, images and artistic inheritance.
Verona (PRWEB) February 21, 2012
The largest Mediterranean island, Sicily is a wine continent in itself. Home to a plethora of different wineries with more than 330 cellars, styles, varietals and soils, the island offers something for every palate. With some 120,000ha of vines, more than Bordeaux, Australia, South Africa or Germany, the terroirs ranges from oceanic slopes to the lava-spitting vicinities of Mount Etna. Resulting in interesting enologic challenges as well as fascinating results for the consumer taste buds.
Sicily experienced a long period of over-production translating into a volume output rivaling Veneto or Emilia-Romagna. Wineries took advantage of EU intervention schemes, which encouraged them to distil wines instead of bringing them onto the market. A shift towards more quality in the mid-1990s changed the image of Sicily's wines significantly and also led to greater recognition of the continent's indigenous wines. The island is known for its fortified Marsala wine (a style between Madeira and Sherry), which is once again becoming fashionable. Though internationally best known is probably the native varietal Nero d'Avola (a.k.a. Calabrese), even if many other varietals can be discovered.
Planeta was savvy and innovative as the winery aided the island's image immensely. Since its establishment in 1995, Planeta produces wines true to the local terroir on some 364ha of vineyard with remarkable results. Be it in the sustainable eco-friendly methods or the style of blending local varietals with international ones, several of the winery's 16 different wines have gained recognition far beyond Italy and continue to impress with their quality.
Another ardent innovator and promoter of the island's viticulture is the esteemed Duca di Salaparuta winery, which was founded in 1824 by Prince Guiseppe Alliata. The group also comprises the brands Corvo (1824), which was responsible for bottling the first wine on the island and Florio, which date back to 1833 and exports a delicious Marsala. Following a large modernization process, Duca di Salaparuta accentuates its commitment to improve its wines, including the annual 15,000 bottles of Duca Enrico, "the first wine made exclusively from Nero d'Avola grapes, a variety which is now seen as symbolic of Sicilian wine production." The company held by Illva Saronno Holding S.p.a. is also working on small-scale production (3,000 bottles) at Mount Etna, where they seek to cultivate Nawàri, the first Pinot Nero wine from that area.
To understand the devoted, diverse personalities of the Sicilian wine world one has to also mention José Rallo. She is not only the face and co-owner of Donnafugata, but also a jazz singer and culture vulture in her leisure time. Recently decorated with the International Profilo Donna Award 2011, she keeps on promoting the winery with her parents Giacomo and Gabriella and brother Antonio. According to Mrs. Rallo the success of the Donnafugata (or 'woman in flight') is rooted in the family's consistent, long-term vision and dedication to innovation. According to José Rallo, women have certain qualities that make a company's success easier: intuition and versatility, empathy and creativity, flexibility and a sense for the future. "In the past years we invested in indigenous varieties, planting experimental vineyards. In 2009 at Contessa Entellina, we planted 19 different varieties for a total of 30 biotypes: 4 of Nero d'Avola, 3 of Catarratto, 2 of Ansonica and 1 for some 'relic'- almost disappeared varieties, including Nocera, Vitrarolo and Alzano. The 2012 vintage is going to be the first harvest with micro-vinification test." The winery that attracts 11,000 visitors per year is not only known for its delicious wines and sustainable practices, but also its beautiful bottle labels, which have been on the market for nearly 20 years. José Rallo's view is that "art is better than any description, and Sicily is a land of colors, images and artistic inheritance."
Another star of Sicily is Tasca d'Almerita. The winery, which was founded in 1830, has just been declared "Italian Winery of the Year" in Italy's bestselling wine guide, Vini d'Italia 2012, published by Gambero Rosso. The premium wines Rosso del Conte and Nozze d'Oro have been since their creations in the 1970's showcases of the native Nero d'Avola grape and the excellence of Sicilian wines. The company's five estates Regaleali, Capofaro, Whitaker, Tascante and Sallier de La Tour are all spread out over the island and thus comprise a large range of different wine types. Lucio's sons Giuseppe and Alberto Tasca d'Almerita continue their father's pursuit of quality and passion through consistent hard work. The motto of the winemakers is simple: "Be humble, be pro-active and be inspired by those who have been successful before you." In 2012, the winery sees a further introduction of sustainable practices including the SOStain project - an independently monitored program designed to efficiently use natural resources and implement low-impact environmental strategies so that the winemakers can continue to enjoy the production of high qualities grapes.
Sicily is also the birthplace of the fine wines of brothers Alberto and Diego Cusumano. Despite being present for only 11 years in the wine world, the wines of the 399ha estate enjoy already tremendous recognition. Diego Cusumano finds that "in 2012 the consumer will take special care of the price/quality ratio. Our belief is that due to our hard work and steady improvements of the quality, consumers have great trust in Cusumano wines." The winemaker himself enjoys all kinds of wines: "I like all wines without special preferences, because good wines are the result of serious work by serious producers." Visitors of the Grand Tasting OperaWine in Verona on 24th of March will be able to enjoy just that: the result of serious work by serious producers.
About:
"OperaWine" is discovering the traditions, identity and heritage of the food and art in Italy, whilst falling in love with Italian wines. Exclusive initiatives related to Italian wine, food and culture are to encourage international operators, journalists, sommeliers, wine educators, and high profile wine aficionados alike to explore the fascinating history and context of Italian wine production. Visit http://www.operawine.it and purchase your ticket now or take part in the video contest to win two tickets.
Wine Spectator is the world's leading authority on wine that reaches more than 3 million readers worldwide, exploring wine's role in contemporary culture and delivering expert reviews of more than 15,000 wines each year. Wine Spectator is solely responsible for the choice of producers at the event.
Vinitaly is the largest wine fair in the world with over 4,500 producers and 150,000+ visitors (including 45,000 from foreign countries). The event is held every year in Verona, Italy (46th edition: Verona 25-28 March 2012).
For further information, please contact:
media(at)operawine(dot)it
http://www.operawine.it
tel: +39 045 8101447
###