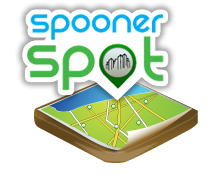 SpoonerSpot is a revolutionary way for a user to express and showcase themselves in a non-traditional social media outlet using pictures, videos and text.
Las Vegas, NV (PRWEB) February 20, 2012
SpoonerSpot, a new social networking platform currently under development by CitySpoon Inc., has begun a private beta testing phase and is preparing for additional new users through upcoming testing phases. The site is being positioned as a geographic micro-blogging site where Spooners (SpoonerSpot users) can share information about their world and see the same world through the eyes of the Spooners they follow. Using an immersive global display Spooners simply find the location where they would like to post information, right click and add a quick note about that Spot; instantly that Spooner's following can see and interact with the Spot, allowing Spooners to easily engage in discussions and share information, literally putting their lives on the map.
SpoonerSpot began private beta testing in the first half of February, 2012, and early feedback has already revealed several intriguing positives for the site. SpoonerSpot utilizes easy to use interactive technology with an already familiar flair, allowing new Spooners to instantly jump into the action. These testers were given early access accounts and asked to use the site how they best saw fit, and by the end of the first week each had Spotted and interacted with a number of Spots on the map. Some enjoyed documenting their favorite life memories, some used the site to review restaurants and travel destinations, and even some chose to Spot destinations they hoped to visit in the future. When asked if they had run out of things to Spot, the answer was a quick and unanimous "no"; the team cited a noticeably addictive quality to the site that always left them with a desire to create new Spots, and with a visual layout as large as the Earth running out of room simply wasn't a concern.
While creating and sharing Spots is a key aspect to SpoonerSpot, the ability to learn about the world through the eyes of others held great appeal for many testers; some Spooners chose to only interact with other Spots rather than post their own, saying that there was a noticeable allure of exploring the map to "see what's out there". These Spooners were able to learn about new destinations, discuss random points on the earth and even read about important milestones in the lives of other testers. The individuals who chose to use the site in this manner described SpoonerSpot as "an [easily addictive] way to spend several hours" and "a very enjoyable reason to get lost in your own world".
CitySpoon Inc., the company behind the exciting SpoonerSpot endeavor, is preparing to take SpoonerSpot into an invitational beta testing phase this week. The company is very excited to get additional feedback on the already engaging product, and additional testers will mean additional reason for Spooners to use the site. "SpoonerSpot is a revolutionary way for a user to express and showcase themselves in a non-traditional social media outlet using pictures, videos and text," said CitySpoon's VP, Kevin Brooks. "In a virtual world it would be a three dimensional expression of yourself."
Brooks thinks very highly of the SpoonerSpot platform, and rightly so; the site takes the ball where other Social Networking sites have stopped in the past, the site uses an already familiar and easy to use platform for Spooners to engage without any training, and the site has already garnered enough positive feedback to let CitySpoon know they have unlocked a hit with this new endeavor. Additional beta phases will be taking place throughout February and March, and interested Spooners are encouraged to stay tuned to CitySpoon and SpoonerSpot via upcoming press releases and through the company's social media outlets.
About CitySpoon:
CitySpoon, launched Summer 2011, serves as a local guide for living bigger, better, and smarter by providing in-the-know recommendations, candid user reviews and expert advice for businesses and events in CitySpoon communities.
CitySpoon was created as a multi-platform resource for people to save money and help businesses grow. The site offers discounts on national products consumers already know and love while providing local businesses with an affordable avenue to market their current promotions. CitySpoon members are enthusiastic about life and the driving force behind the company.
Together with a private network of local and national businesses, CitySpoon offers fun, affordable experiences. CitySpoon keeps "Spooners" connected to the most popular and unique places and products.
For more information please visit http://cityspoon.com.
Follow SpoonerSpot on Twitter: @SpoonerSpot
"Like" CitySpoon on Facebook: facebook.com/SpoonerSpot
###