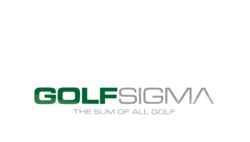 Why would I start my tee time search anywhere else?
Scottsdale, Arizona (PRWEB) February 28, 2012
GolfSigma, the leading golf tee times internet search company, announces today that it has officially launched its new website with the largest inventory of discount golf tee times in the world, having in excess of 380,000 online tee times from over 3,900 public golf courses in more than 4 countries. GolfSigma's website is http://www.GolfSigma.com.
Similar to what Kayak or Expedia is to the travel industry, GolfSigma is to golf tee times. As a comparison shopping engine that displays the best times and rates for a selected golf course or region, GolfSigma always shows the best discount tee times available on the internet, aggregating tee times from providers such as GolfNow, EZLinks, ActiveGolf and several other regional companies. Instead of shopping for golf tee times at multiple websites or making phone calls, GolfSigma.com provides the ultimate in convenience by aggregating all of the available online tee times and provides them in an easy to use system - online or from a mobile phone.
GolfSigma's president, Peter Smith, stated "We've invested a considerable amount of time and effort building our system to fill a big void in the world of golfing. While there are a multitude of golf tee time sites and tee sheet companies, nobody has ever been able to successfully aggregate all thethe entire inventory that's out there in a simple and easy to use format until GolfSigma was launched. We're very excited about what we've developed and proud of the fact that GolfSigma was built to benefit the 1000's of public golf courses on the system as well as for golfers who want to save time and money and have the convenience of using one website to shop and book an online tee time."
GolfSigma.com is the best kept secret for booking your golf tee time. In addition to its user friendly website and massive golf course inventory, there is a golf course directory with detailed information on 1000's of public golf courses throughout the U.S. Mobile access to the course inventory is also available through the free iPhone app.
About Golf Sigma, Inc.:
GolfSigma – The sum of all golf, has the world's largest inventory of golf tee times with the best available rates. To find out more, please visit our website at http://www.GolfSigma.com.
Media Contact:
Chris Kern, Windstream Partners - Phone: 480-659-4907 - Email: chris (at) ifinex (dot) com
# # #