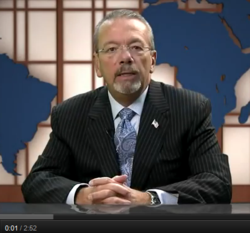 The Inland Southern California region can prove to the rest of the nation—and the world—that it is a great place to live and do business
Riverside, CA (PRWEB) February 22, 2012
Having come from a private sector background, Tavaglione stated he has a unique insight into ways to combat the problem of widespread unemployment. "We need to recognize what a goldmine we have here in the inland Southern California region, and be more positive," urges Tavaglione. One positive approach he plans to employ is to highlight regional incentives in order to encourage businesses to set up manufacturing bases in Riverside County. As unique resources Riverside County has to offer, he claims, is more foreign trade zones, export solutions, and resources for goods and services than any other county in the U.S.In his run for Congress, Tavaglione hopes to share the successes Riverside County has experienced by adopting an 'export-friendly' attitude in order to bring further business into the region, and encourage other areas of the U.S. to adopt similar tactics.
Tavaglione plans on continuing these attitudes if elected: "I think everyone who is elected—it doesn't matter what seat they're elected to— [has] to realize why we're [there] to represent the people, and not just one segment of the people, but all the people." Tavaglione stressed the importance of bipartisan efforts—working with Democrats and Republicans alike in order to create a better nation. "The reason I'm going is I want to bring people together, I'm tired of the polarization that's occurred between the Democrats and the Republicans. I know that the only way you get things done is through compromise. I want to go [to Congress] in order to try to bring some sense to the decisions that are being made in a bipartisan effort."
Tavaglione explained that however great a politician's efforts, business owners and residents of Riverside County shouldn't sit around and wait for a Congressional representative to fix the problems their area faces. As a tactic to expedite the growth and prosperity of the inland Southern California region, Tavaglione is calling on businesses to communicate with one another, to get involved with their chambers and local governments in order to cohesively strive toward ending the recession. "The more we can talk positive about our region, the better off we're going to be, and the quicker we'll come out of this downturn that we've experienced." Tavaglione implores "businesses of any size…to promote themselves and promote our region. They need to get out and brag about their successes, talk about their challenges, and how those challenges have been overcome." Through local businesses sharing their emerging and existing triumphs, Tavaglione claims that the Inland Southern California region can prove to the rest of the nation—and the world—that it is a great place to live and do business.
For More Information
Contact: Dwight Cromie
951-781-8624
info(at)socalceo(dot)com
###