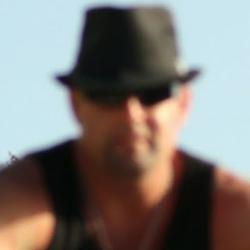 "The drug war is pouring gasoline on drug cartels and street gangs."
San Clemente, Ca (PRWEB) February 21, 2012
Locked up for a decade on drugs charges and immersed in both philosophical tomes and modern pulp thrillers, Langohr penned Roll Call, a light fictionalization of his troubled life. "I went from obsessively pacing my cell and wondering and worrying about how I was actually going to get my attorney to defend me, and how many years this sentence would bring," writes Langohr in an afterword, "to realizing that if I find a way to write what's in my head, I can find a way out of this hole I had put myself in!"
Fighting trumped up organized crime charges, Langohr took the material and turned it into a drug war novel. Kirkus Discoveries, "A harrowing, down-and-dirty depiction—sometimes reminiscent of Steven Soderbergh's Traffic—of America's war on drugs, by former dealer and California artist Langohr."
John South at American Media, "Whacks you aside the head with the force of a baseball bat. Langohr's incredible description of his fight for survival in prison has "screenplay" written all over it."
Roll Call is $19.99 in print and $4.99 with kindle. The sequel, Upon Release is available with kindle for $2.99. A California Pelican Bay Prison Story-Race Riot, with kindle $2.99. Lock Up Diaries, with kindle $2.99. Gladiator with kindle .99 cents. Coming soon, Underdog ( A California Pelican Bay Prison Story ) Glenn Langohr's complete list of books can be found on his Amazon page
Interviews and review copies available upon request
###