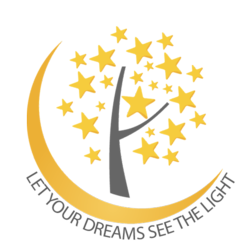 Dreams Cloud subscription as well as the iPhone App is free and available to everyone.
Sterling, VA (PRWEB) February 22, 2012
Dreams Cloud, a subsidiary of Dreams Book, has introduced its new subscription model. The subscription model provides Free and Premium memberships. The Premium Membership may be purchased monthly or annually at a discount. In addition, A Decade of Dreams and Dreams of a Lifetime are available for dreams enthusiasts, who share the Dreams Cloud vision.
The five levels of membership are: Free, Monthly, Annual, A Decade of Dreams, and Dreams of a Lifetime. Progressively discounts are offered on longer term memberships. All memberships provide access to all services at various levels.
"We are committed to our cause and the Premium membership allows us to create a continuity of our services. Dreams Cloud not only continues the benefits offered through its free membership, but also expands them." said Matt N Tabrizi, CEO and Co-Founder of Dreams Book. "Our objective is to continue providing professional comprehensive service and allow those who can afford to make a contribution at various level. In addition, we will add services reserved for Premium members above and beyond our expansion of our free offering." Added Mr. Tabrizi
Dreams Cloud is the only service available globally to use professional dream workers to provide dream reflections. Such reflections are made by carefully selected contributors with extensive dedication to the cause. The Cloud's Reflectors, as known, provide dream interpretation as if the dream were their own.
About Dreams Cloud:
Dreams Cloud (http://www.dreamscloud.com), a subsidiary of Dreams Book Inc. (DBI), is a global resource which specializes in gathering, saving, and tabulating a statistical compilation of dreams. The website provides its members with tools to log their dreams, create various dream journals, save them privately or share them publicly or anonymously, and receive reflections on their dreams. The goal of Dreams Cloud is to better its members' lives and those of the public through its efforts.
About Dreams Book (DBI):
Dreams Book Inc. (DBI), a Sterling,VA, based company, is the creator and manager of various internet-based projects. DBI employs fractional management and in-house expertise and development as well as a multi-national outsourced team to create value for its stakeholders through synergetic and strategic project management. DBI specializes in projects that provide social benefits and have mass appeal.
###