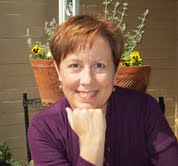 These 144 rays of light...are expressive of the beingness of the One, the Creator, our Source… We will meditate, we will go within and we will discern with the Holy Spirit and our Divine Presence, our Solar Self, what these virtues are."
(PRWEB) February 22, 2012
Meru University, the educational arm of The Hearts Center community is offering a free online course, "The 144 Virtues: Embodying the Virtues to Transform Ourselves and the World in 2012 and Beyond." It consists of 12 one-hour classes spaced over 12 months that will examine in detail the 12 major God-qualities and their associated 12 virtues:
Class 1: Power—Precipitating God's Divine Plan
Class 2: Love—Energy of Forgiveness and Transmutation
Class 3: Mastery of the Emotional Plane
Class 4: Control of the Flow of Life
Class 5: Obedience to the Inner Blueprint
Class 6: Wisdom—Illumination of Our Oneness in God
Class 7: Harmony—Mastering the Flow in the Four Lower Bodies
Class 8: Gratitude—Affirming the Gifts and Graces of the Spirit
Class 9: Justice—Equal God-potential in Us All
Class 10: Reality—The Real Self as God-Beingness
Class 11: Vision—The Inner Vision and Creative Energies
Class 12: Victory—The Fulfillment of Being God-Free
The Instructors are David Lewis, spiritual director of the Hearts Center and messenger for the ascended masters, and Dr. Claire Brown. Dr. Brown is a policy analyst, researcher and program evaluator based in Tucson, Arizona. She conducts studies for national, state, local and nonprofit agencies on a range of topics in the fields of education and health. She received a doctoral degree from Harvard University in international education policy and research methods, and worked in numerous countries in Latin America, Africa and Asia. One of the focuses of her work is the importance of education and knowledge for an informed self-governed citizenry. Her spiritual practice evolved from the study and application of Hindu and Buddhist teachings and meditation practices in the late 1970s to the I AM teachings in 2006. She joined the Hearts Center in 2011, and is a member of the Meru University staff.
This course will assist participants in identifying and exploring the 144 virtues and how they relate to the 12 God-qualities on the cosmic clock. Instructors will also explain how the virtues relate to the seven chakras or energy centers and provide participants with opportunities to talk about or type in what the virtues mean to them personally—the ways they experience them, understand them, envision them and live them. They will be invited to share their insights, knowledge, experience and examples of each God-quality and the 12 virtues associated with each one through a sharing, story, reading, poem, prayer, meditation, artwork, song, music, image, etc. They will learn how experiencing the virtues assists them on the spiritual path as initiates.
David Lewis said, concerning this course, "Claire Brown has prepared magnificently for this time of communion and sharing, interaction and blessing, one hour per month of time, for us to, in a very conscious way, bring ourselves to the altar of God to bask in the Presence and the light of the Virtues as we consider these 144 rays of light, which are indicative of the very Godhead, are expressive of the beingness of the One, the Creator, our Source… We will meditate, we will go within and we will discern with the Holy Spirit and our Divine Presence, our Solar Self, what these virtues are."
During Class One on January 25th, there was a brief sharing time in which students named many virtues that they associate with true leadership as an exemplification of God-power. In all, 25 virtues were named. Students are able to refine this list by posting their thoughts on the Hearts Center Forum under the topic "God-power." They can vote for their discerned virtues and others that represent the frequencies of light manifesting through God-power.
Anyone can join the next online webinar on February 22nd at 7:00 p.m. MST and explore the God-quality of love and its virtues of compassion, kindness, mercy, beauty, passion, etc. They can choose their favorite virtues from the study guide on the course page or make their own list. People should come with choices and be prepared to share and explain them. They can also share how they practice these virtues, how they manifest them in their lives, how they embody and hold the patterns of these frequencies of God's consciousness. They can post their thoughts on the Forum under the topic "God-love".
The Hearts Center Community connects many heartfriends worldwide whose mission is to realize personal enlightenment and share the ascended masters' love-wisdom teachings throughout the Earth. The community believes that each soul has a personal connection with her Higher Self. With the ascended masters as examples of selfless living, each individual may advance in personal discipleship toward the goal of the ascension through study, devotion and service to life.
###