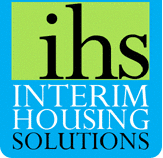 It was great working with your company, we found exactly what we were looking for and better yet in a very short period of time. Thank you for all your help and I'll keep your information on file in case we need your service again.
Fort Lauderdale, Florida (PRWEB) February 24, 2012
Interim Housing Solutions Provides Trusted Portal for Furnished Short Term Rentals
Interim Housing Solutions is the fastest, safest and most effective tool available to find temporary housing—and best of all it's still free.
With over a decade of experience in corporate housing under his belt, Interim Housing Solutions (IHS) founder, Jeff Smith, saw the need to create a web portal tailored specifically to the needs of his clients. It had to be fast, live-time and offer a wide range of customized housing choices from bona fide corporate housing providers.
Now, after 8 years of connecting corporate, government, military and individuals seeking a temporary home for 30 days or longer with pre-screened temporary housing providers, the IHS search service is more important than ever before. Smith says, "The IHS portal not only saves clients' time and money—it eliminates the pervasive possibility of scams and fraud that one might encounter using Google or Craig's List. Users of the IHS portal can rest assured that their search will connect them with housing options they can trust at the best rates."
With its unique, one stop interface, IHS transforms a time-consuming, anxiety filled search into a streamlined selection process. Placing one request with IHS by phone or web can literally save days of effort and yield a customized selection of pre-screened, trustworthy rental choices. In addition, an experienced staff is always available to provide whatever personal assistance is needed.
About Interim Housing Solutions
IHS matches people looking for short term furnished rentals with an extensive network of temporary housing providers.
Leveraging in-depth knowledge of both the industry and the available properties in major cities generates the largest selection of temporary housing choices at the most competitive rates. This search service is free because the housing companies pay all IHS fees. Providers enjoy cost-saving benefits of marketing their products, and our clients get the best deals around.
Interim Housing Solution's mission is to make it easy for corporations, small businesses, government, military, health care agencies and individuals to find exactly what they want with a single search.
For more information visit http://www.interimhousingsolutions.com
Interim Housing Solutions
PH: 866.279.4471
Media Contact:
Jeff Smith, President
Interim Housing Solutions
866.279.4471
Jeff(dot)Smith(at)interimhousingsolutions(dot)com
http://www.interimhousingsolutions.com
###