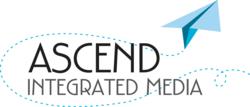 We selected Ascend to be our exclusive partner for exhibitor sales because of the expertise and tenure of their sales team. — Laura Gossett, Senior Manager, Exhibits for American Heart Association
Overland Park, KS (PRWEB) February 20, 2012
Custom content and sales agency Ascend Integrated Media LLC has been selected by American Heart Association (AHA) to represent them for exhibit sales at Scientific Sessions 2012 in Los Angeles, Nov. 3–7, 2012.
Scientific Sessions is the leading cardiovascular meeting in the U.S. with more than 17,000 professionals attending annually, and more than 22,000 total attendees. The meeting also is AHA's largest gathering of scientists and health care professionals devoted to the science of cardiovascular disease and stroke and the care of patients suffering from these diseases.
"We selected Ascend to be our exclusive partner for exhibitor sales because of the expertise and tenure of their sales team," said Laura Gossett, Senior Manager, Exhibits for American Heart Association. "Combined, the sales team members have more than 60 years of sales and marketing support experience in the health care industry. We feel this extension of our current partnership will allow us to strategically focus on showcasing the value of exhibiting at Scientific Sessions and the direct impact it has to our mission and 2020 Impact Goal." The AHA's 2020 Impact Goal is to improve the cardiovascular health of all Americans by 20 percent while reducing deaths from cardiovascular diseases and stroke by 20 percent.
"Selling exhibits for this prestigious meeting is a natural extension of our 20-plus-year relationship with AHA," said Barbara Kay, Ascend's president. Ascend currently sells advertising and promotional opportunities for Scientific Sessions, the International Stroke Conference and various specialty conferences for AHA.
Scientific Sessions typically features more than 1,000 faculty presenting more than 4,000 abstracts in seven Cores and 14 Clinical Tracks. The meeting attracts attendees from around the world and is covered by more than 300 media outlets with more than 4 billion media impressions.
About Ascend Integrated Media:
Ascend Integrated Media LLC, and its operating brand Ascend Media, is a custom media agency that specializes in custom publishing, custom content creation, content integration, trade show publishing and exhibit sales. Headquartered in Overland Park, Kan., the agency will celebrate its 30th anniversary this July. Ascend Integrated Media is uniquely positioned to work with companies to develop and produce brand-enhancing communications products. The company engages on behalf of the client to create, produce and distribute print, digital and mobile content associated with marketing, branding, trade show and social media initiatives. Ascend's suite of fully integrated products and services includes print and digital magazine publishing, show daily newspaper publishing, newsletters and eNewsletters, membership directories, product buyers' guides, exhibit guides, maps, annual reports, hotel door-drop services, advertising and sponsorship sales representation, patient education information, website design and management, smartphone mobile app development, iPad/tablet publishing as well as social media account management, targeted text services and QR code programs.
About American Heart Association:
The American Heart Association/American Stroke Association mission is to build healthier lives, free of cardiovascular disease and stroke. AHA/ASA receives funding mostly from individuals. Foundations and corporations donate as well, and fund specific programs and events. Strict policies are enforced to prevent these relationships from influencing the association's science content. Financial information for the American Heart Association, including a list of contributions from pharmaceutical companies and device manufacturers, is available at http://www.heart.org/corporatefunding.
###