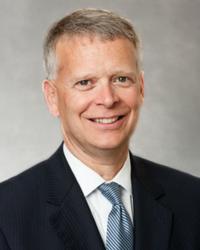 If you are looking for a full-service law firm with attorneys who have national experience, very strong community ties and offer aggressive representation, you've come to the right place.
Baltimore, Maryland (PRWEB) February 21, 2012
Silverman, Thompson, Slutkin and White is pleased to announce its expansion to a full-service law firm. STSW began as one of the leading criminal, white-collar criminal, catastrophic injury and family law firms in Maryland. From those strong beginnings, STSW has expanded the firm's practice to become the full-service law firm it is today.
"If you are looking for a full-service law firm with attorneys who have trial experience, very strong community ties and offer aggressive representation, you've come to the right place," said Steve Silverman, Managing Partner of the firm. "Our clients, whether individuals with criminal or family law issues or multi-billion dollar companies, depend on us to guide them through their legal issues. We are committed to partnering with our clients and providing them with sound legal advice and vigorous representation."
In the last year the firm has added insurance and tax practices. With the arrival of Judge Joseph Murphy, the firm has one of the top mediation practices in the State.
"The firm's lawyers are trained in core practice areas where appearing in court and trying cases was the rule, not the exception," said Brian Thompson. "Companies and individuals who hire us are at an extreme advantage in litigious matters."
From businesses, to individuals, STSW is the firm that's called upon when exceptional legal representation is needed. STSW's roster of longstanding clients is testimony to its strong track record in winning trials and achieving results. The firm is known for its consistent, successful and aggressive work across all of its practices. The close relationships among the firm's people fosters the trust needed to develop and deliver world-class solutions to clients.
The attorneys at the firm share an uncompromising commitment to excellence, which explains why so many of the firm's lawyers receive the highest rankings.
The firm serves:
· Administrative Law
· Appellate/ Civil & Criminal Appeals
· Arbitration, Business and Business Litigation
· Class Action Litigation
· Criminal Defense, Criminal Defense-White Collar
· Environmental Law
· Family Law / Divorce / Custody
· General Civil Litigation
· Insurance Law
· Internet Crimes
· Medical Malpractice/ Professional Negligence
· Personal Injury Lawyers
· Plaintiff's Litigation
· Product Liability
· Real Estate
· Sports / Entertainment Law
· Tax & IRS
· Trial Lawyers
· Wrongful Death
"Our growth is indicative of a national trend in which an increasing number of companies are switching to full-service mid-sized firms rather than larger firms. Companies are choosing mid-sized law firms based on the value and personal service offered by a smaller firm with the breadth and talent of a larger firm," said Andrew Slutkin. "We look forward to offering our clients the same personalized attention with the added benefits of a full-service firm."
"We are excited about the expansion of our firm and the prospect of adding so many talented lawyers to serve our existing and growing clientele," said Andy White. "The addition of a mediation practice led by Judge Joseph Murphy, the insurance practice led by Alex Brown and now the tax controversy practice led by Jen Tosh is a testament to the vibrancy of our firm and the loyalty and confidence of our clients."
STSW's success is based upon three key areas in representing clients:

The highest level of quality representation is given to every case
Collaborative communication with clients is key to successful case outcomes
An aggressive representation will lead to the best client result
About Silverman, Thompson, Slutkin & White
Maryland based law firm Silverman Thompson Slutkin & White, an AV rated law firm by Martindale-Hubbell, is widely regarded as one of the premier litigation firms in the mid-Atlantic region. They have achieved extraordinary success for their clients across Maryland and throughout the United States. For more information, please visit http://www.mdattorney.com.
# # #