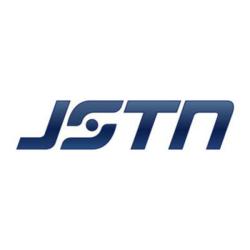 Aurora, IL (PRWEB) February 21, 2012
SHRM has named Job Search Television Network (JSTN) to speak at the prestigious SHRM Annual Conference & Exposition in Atlanta, GA on June 24 -27, 2012. JSTN's chief client officer, Lindsay Stanton will present the session "The Convergence of Video, Mobile and Social Media in Recruiting and Employer Branding."
"Organizations leveraging video, mobile and social media are effectively using technologies to identify top talent and tracking their return on investment," said Ms. Stanton. "Our session is dedicated to showcasing independent research, case studies and client testimonials to provide a true learning opportunity of how trackable technology impacts recruitment and employment branding in the marketplace, JSTN is extremely proud to be asked to speak on this revolutionary topic. The power of video has afforded JSTN the opportunity to develop proprietary technology which is delivering unmatched metrics for JSTN clients and global partners."
The SHRM National conference attracts thousands of top HR professionals and business leaders to their prestigious event. The conference is both fun and informational, attracting not only leading experts in Human Resources but keynote speaker Tom Brokaw, among other celebrities.
"JSTN is delighted to speak at SHRM's Annual Conference & Exposition on the dramatic evolution of the HR space over the last couple of years, and how content in all media is being converted to video," said JSTN's founder and chief executive officer, Roger Stanton. "We are clearly seeing the migration of video for talent acquisition and employment branding, and the SHRM conference brings together the most progressive best-in-class organizations."
"The Convergence of Video, Mobile and Social Media in Recruiting and Employer Branding" will take place June 26th from 4 pm – 5:15 p.m. at Georgia World Congress Center.
About JSTN
JSTN™ - Job Search Television Network is a digital, multimedia platform that uses the power of video for the recruitment and employer branding needs of organizations. JSTN's job specific videos, as well Cultural Insights, provide information on the companies behind the job. JSTN's revolutionary technology allows the video to be used through the employer's career site, email campaigns, and throughout all the Web's social networks, mobile devices, and through JSTN's television network. JSTN's video technology provides a revolutionary way to attract top candidates. The metrics reports are leading employers to conversion rates that are three to nine times higher than traditional sourcing. Through a unique TV news format, JSTN™ guides jobseekers to the most sought-after jobs and lucrative positions in the area. Simply put, JSTN™ is the future of job employment.
This press release was distributed through PR Web by Human Resources Marketer (HR Marketer: http://www.HRmarketer.com) on behalf of the company listed above.
# # #