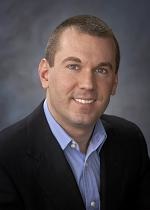 Moving to Dallas will open up a huge new opportunity for us
San Antonio, Texas (PRWEB) February 22, 2012
Sales training firm FJR Advisors has announced its plans to relocate from its current location in San Antonio, Texas to Dallas, Texas, effective in April of 2012.
Founded in 2003, FJR Advisors, Inc. (formerly known as FJR Advisors, LLC) is a sales training firm that specializes in sales prospecting. The company began with an online sales training course in 2003, and quickly expanded into live training after its founder, Frank Rumbauskas, became a New York Times best-selling author immediately after launching his first book, "Never Cold Call Again."
FJR Advisors, Inc. has trained over 50,000 salespeople and small business owners worldwide, through its online programs as well as live training to sales organizations.
The decision to move from San Antonio to Dallas is for business reasons, not only because of the large number of corporate headquarters located in Dallas, but also because of the ease of traveling to corporate clients nationwide from Dallas, versus San Antonio which lacks direct flights to many major cities.
FJR Advisors' founder and president, Frank Rumbauskas, explains, "While we are best known for our 'Never Cold Call Again' system that we sell online directly to salespeople, a large percentage of our revenue comes from live training programs to corporate clients, and I find these clients primarily through in-person networking. Moving to Dallas will open up a huge new opportunity for us, versus our current location in San Antonio which is more of a satellite-office city."
Rumbauskas also comments on the travel problem in San Antonio: "San Antonio International Airport lacks direct flights to most cities, which means I have to waste time and money connecting through Dallas or Houston. Traveling directly from Dallas will eliminate this problem."
FJR Advisors Inc. plans to be settled in its new Dallas location by mid-April, 2012.
This is not the first move for FJR Advisors. Rumbauskas says the company moved from Arizona, where it was founded, to Texas in 2010, citing Arizona's high corporate taxes and overall higher cost of doing business.
FJR Advisors, Inc., in business for 9 years, develops and delivers highly targeted training on sales prospecting, with a specific focus on how to generate highly qualified leads without cold calling and without relying on a referral network. Its founder, Frank Rumbauskas, is a New York Times best-selling author, has won the Reader's Choice Award for Business Book of the Year from 800-CEO-READ, and was named one of Fast Company's Top 30 Most Influential People Online.
###