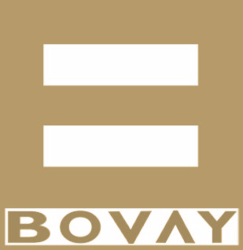 "This project with Parsons for the City of Houston is a perfect fit for Bovay Engineers International. Not only can we show off our expertise, the City of Houston can trust our evaluations," says Carlos Cera of Bovay Engineers International.
Houston, Texas (PRWEB) February 20, 2012
Bovay Engineers International, a full-service, multi-discipline consulting firm since 1946 offers a complete range of technologies with specializations in Mechanical, Electrical, and Plumbing design services which includes HVAC, Security Systems Technology, Assessments, Energy Efficiency and Construction and Project Management. The City of Houston building assessment project that began last week requires Bovay's engineers to examine the overall state of the city of Houston's facilities assets. The Bovay team is responsible for surveying various buildings for the city and during each assessment every component is evaluated through visual inspection including interviews with maintenance and key department personnel.
The following elements are currently being surveyed and analyzed for City of Houston facilities: ADA, Energy Management System requirements, HVAC, Electrical, Life Safety, Fire Protection, Architectural (Interior) Plumbing, Asbestos/Lead Paint, and Special Equipment. In addition to summarizing and analyzing current asset conditions, the project includes providing complete narratives of each facility and site elements, assessment assumptions, and detailed findings of the in-field condition assessment work. Bovay's engineers then provide a description of each specific building, major system, site, or utility surveyed, including a summary of any recommended upgrades to each building. This process includes identifying and prioritizing existing deferred maintenance and deficient conditions that will take into account such things as health and life safety issues, operation of the building systems, building integrity, functionality and operations. Finally, the project requires them to identify and document any specific deficiencies and state and local building code requirements while calculating the facility condition index (FCI) and current replacement value (CRV) for each building owned by the city of Houston.
With their involvement in this project, Bovay is playing a critical role in helping identify existing inefficienies and problem areas within City of Houston buildings. This information will allow the city be able to address potential issues and ensure that their buildings are operating at maximum efficiency.
Contact:
Carlos Sera
cmsera(at)bovayengineers(dot)com
http://www.BovayEngineers.com
O: 713.668.6641| C: 713.562.0560
###