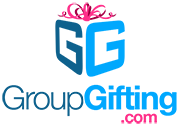 Melville, NY (PRWEB) February 21, 2012
Today, GroupGifting.com launched a new social gift-giving service designed to help friends and family celebrate any gifting occasion. With the goal of revolutionizing the act of gift-giving, GroupGifting.com leverages social media to simplify the process of organizing and contributing to a group gift, resulting in recipients receiving gifts they actually want. The service makes it easy for friends and family to give, receive and redeem eGift Cards and provides users with financial incentives tailored to their target recipient. For retailers, the site is a powerful tool to help them leverage the social network to reach a targeted demographic.
Social and mobile technologies are changing the world in ways that nobody could have anticipated. The impacts of these changes are far reaching and affect every aspect of our personal and professional lives. Every day innovative new start-ups are busy reinventing something else in our lives to work within these new dynamics. GroupGifting.com's focus is on reinventing the process of gift-giving.
The company's technology is designed to address a few consumer problems related to the act of gift-giving. The first, is simplifying the process of organizing a group gift by allowing multiple people to chip-in for the purchase of an eGift Card, which is delivered via email. "Organizing a group gift without our system is a painstaking process that was desperately in need of technology to solve the problem," said Tyler Roye, CEO of GroupGifting.com. The company believes its system makes group gifting so simple that people will wonder how they ever handled this before GroupGifting.com. For added convenience, integration with Facebook allows users to sign-in with their Facebook account and invite friends and family to contribute. With dozens of major brands of eGift Cards available at launch, the company has signed deals to bring on more than 200 major brands by the end of March.
Another key challenge addressed by the system is waste. Each year billions of dollars are left unused on gift cards, and multiple cards in small denominations just add to that problem. Since the system makes it much easier to organize giving a group gift, the company believes this will result in more recipients receiving one larger gift card rather than a bunch of smaller ones. "This means less balances to track and a higher likelihood that the recipient will use the card for something meaningful," said Roye.
There are many instances, such as gifts for a coach, a teacher or an office gift, where group gifting is already the norm. The company believes that the convenience of their system will also allow users to consider a group gift in situations that typically would not have been possible, for example, when it's someone's birthday and friends and family are spread-out over a wide geographic area.
The company's system also services retailers and their desire to improve their success at bringing commerce to social spaces by allowing them to choose the exact demographics of the consumers they want to target. Retailers can offer an incentive based on the gift recipient's demographic. Anyone using the site can take advantage of this offer when organizing a group gift. The retailer essentially makes the first contribution to get the process started. Then, all invited contributors add to this balance. "This is a great way for retailers to reach a specific demographic in a way that is fun and social and will positively impact their social brand image," said Roye.
The company explains that this is a better way for retailers to spend their customer acquisition dollars when compared to offering deep discounts via daily-deal services like Groupon. "Some retailers are finding that they are not gaining loyal new customers with these deep discounts, and now realize that many consumers are just waiting for the next big discount to hit their inbox," said Roye. "In our offering, it is completely performance based, a true CPA (Cost-Per-Acquisition) model; the retailer's only pay GroupGifting.com a fee for their service when the card is redeemed, and as a bonus, they get a lot of social good will and brand awareness for their investment." The demographic of the recipient determines what offers are available. GroupGifting.com also makes money on commission it receives for selling the retailers eGift Cards. At launch, GroupGifting.com is also offering to contribute to group gifts to incentivize consumers to use the service. "We expect the consumer response to these special offers be pretty significant since we are essentially giving away money," added Roye.
The company has several exciting announcements planned over the next few months including a mobile application designed to bring its benefits to the consumer on-the-go. "The time is right for our technology. We are excited to be delivering such a valuable service to both consumers and retailers while executing our plan to make our brand synonymous with group gifting," concluded Roye.
For consumers interested in learning more about group gifting and to see what specials are available please visit http://www.GroupGifting.com. For retailers interested in learning how GroupGifting.com can help them accomplish their social commerce goals, visit http://www.GroupGifting.com/Retailers
About GroupGifting.com
Founded in 2011, GroupGifting.com develops disruptive social and mobile technologies that help people efficiently pool their money to purchase one large gift for a given recipient. Our technologies reduce waste and add convenience for consumers while helping retailers unlock the potential of gift-giving in social spaces.
###