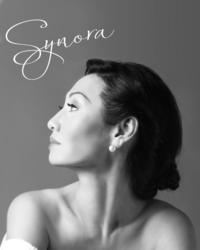 "My face, neck, eye, and lip applications provide powerful solutions to aging skin with exciting, new extracts and fast-acting formulations." SYNORA
Los Angeles, CA (PRWEB) February 22, 2012
The beauty experts at Synora™ believe that the greatest breakthroughs in anti-aging rest wholly in nature, and they have searched the natural world for new ingredients in places few have ventured. They will be presenting their new products this week at a celebrity "gifting suite" hosted by The Borgnine Group. The Hollywood event features past and present Oscar winners and nominees as well as celebrities from all facets of the entertainment industry. It is perhaps the perfect place to showcase a new beauty line dedicated to botanical-based ingredients with antioxidant-rich elements that help protect skin cells and reverse the damage of age, lifestyle and environmental stressors.
The Synora™ Beauty Collection features Manuka Honey, Exotic Mushrooms, Mangosteen, Pomegranate, Wolfberry, Avocado Oil, Apple Fruit, Sea Herbs, Safflower Seed Oil, and Alfalfa Extract. Founder Synora Vievien Pattillo, tells us "My face, neck, eye, and lip applications provide powerful solutions to aging skin with exciting, new extracts and fast-acting formulations."
Synora's™ Night Cream hydrates, plumps, soothes and repairs the skin while their Day Cream offers a protective barrier for active lifestyles to help combat the damaging effects of the sun and our often toxic modern environment. Their very popular "Eye of the Beholder" (Gel) helps to restore the appearance of restful eyes instantly. It also reduces puffiness, dark circles, crow's feet and dramatically diminishes the visible signs of aging around the delicate eye area.
But don't let all the talk of dramatic results and effectiveness fool you! These products are luxurious! Their scent, color, texture and soothing sensation is nothing short of elegant! Synora's™ entire line is reminiscent of all that is lush in nature and in the world of natural beauty … a country meadow erupting in clusters of bright flowers, a green forest shimmering after a sudden rain, a grassy hill top rolling out toward the sea.
Synora™ Beauty formulations are created by certified natural product formulators in a US-based and fully registered FDA facility right in Southern California. They are well versed in the healing properties of natural ingredients as well as the phytochemical synergy, organic biochemistry and medicinal elements of their unique botanical extracts. For more information about their product line call 1-800-440-2888 or go to their website at: http://www.synorabeautyessentials.com
###