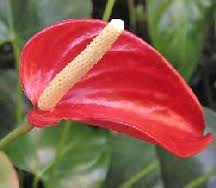 Biota Sciences - EurekaMag.com
Mannheim, Germany (PRWEB) February 22, 2012
The Biota Sciences Magazine EurekaMag.com publishes insights into subjects in all areas of natural sciences including biology, agriculture, horticulture, forestry, geography, environment and health. Drawing from this pool of scientific disciplines, it provides articles, reviews and insights on natural sciences topics. While the Biota Sciences Research Category contains over 36 million references, most of the insights are included in the Biota Sciences Keyword Category of the online magazine. The latter category now includes three newly published insights into Anthurium, Camelia and Heifers.
The EurekaMag.com insight into Anthurium covers a large genus of about 600–1,000 species belonging to the arum family (Araceae). The species has neotropical distribution mostly in the wet tropical mountain forest environments of Central and South America. The EurekaMag.com insight covers larger-scale commercial production of Anthurium and associated problems. Low cost greenhouse structures with UV stabilized shade net to divert 75% light intensity and UV stabilized polyethylene film to provide protection from rainfall on top and sides covered with 25% of shade nets and with irrigation facilities was found suitable for growing anthurium in tropical areas of India. In this environment temperature showed positive correlation with plant characters, except for leaf number. An increase in plant height, spread, leaf length and breadth was observed with an increase in temperature. In a study on the introduction, establishment, and spread of Xanthomonas campestris pv. Dieffenbachiae Dye into anthurium and other ornamentals fields the distribution of serologically distinct strains recovered from propagation benches and production fields were examined. The highest incidence of contamination in explants with microorganisms was found in Dieffenbachia, followed by Anthurium, while only 30% of Spathiphyllum explants were contaminated. Of the isolated microorganisms, 73% were Gram-negative and 27% Gram-positive.
EurekaMag.com presents an insight into Camelia, which is is a genus of flowering plants in the family Theaceae. Camelia are found in eastern and southern Asia, from the Himalaya east to Japan and Indonesia. The most famous member is the tea plant Camelia sinensis. Among the ornamental species, the Japanese Camellia Camelia japonica is the most widely known. The EurekaMag.com insight covers well-known phytochemicals such as Camelia sinensis extracts and their antitoxic potential. It also demonstrates that graft transmission between Camelia japonica and Camelia sasanqua as a most important prophylactic measure for the protection of greenhouse plants.
Eurekamag.com presents a review on Heifers, which are which are young female cows under three years of age and before they have had a calf of their own. The article features an experiment where different doses of PGF2 alpha were luteolytic in 10 of 12 heifers before and after hysterectomy. While 5 mg PGF2 alpha was not luteolytic in intact heifers, it caused luteolysis in 3 of 4 heifers after hysterectomy. The experimental results indicate that with beginning within 18 h of treatment, elevated oestrogen secretion may participate in the luteolysis begun by exogenous PGF2 alpha. Other experimentation with Heifers serum resulted in greater head-to-head agglutination than did bull serum for all incubation durations regardless of the time of serum addition. The head-to-head agglutination observed with heifers serum involved the acrosomal region predominantly while bull serum involved the acrosomal and post-nuclear cap regions. Heifers serum also caused spermatozoa to agglutinate in much larger groups than bull serum. There was no consistent difference in intact acrosomes between bull and heifers serum. Neither the time of serum addition nor the type of serum influenced motility. When heifers serum was added to spermatozoa, the correlation between the percentages of head-to-head agglutination and intact acrosomes was 82 percent. Head-to-head agglutination was not related to intact acrosomes when bull serum was added.
The Science Magazine EurekaMag.com was launched in November 1998 as the online version of the French science magazine "Eurêka - Le magazine des sciences" published since 1995. During the past decade, it has emerged as a comprehensive aggregator of information on biology, on the applied life sciences agriculture, horticulture and forestry, on the earth sciences, on the environmental sciences and on the health sciences.
The Science Magazine has recently been accredited by the Chinese Ministry of Industry and Information Technology with the Internet Content Provider (ICP) Number 10204677. The site delivers its content through a number of RSS feeds including an EurekaMag.com "Most Shared Content" RSS Feed, an EurekaMag.com "Life Traffic Feed", and an @EurekaMag Twitter account. The @EurekaMag Twitter account currently features 51,102 tweets and 1,055 followers. The site also provides an EurekaMag.com portal for mobile viewing at m.eurekamag.com. The site accepts advertisements through the Google AdWords system.
###