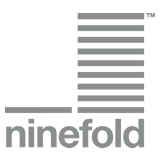 This is about community helping the community. As Australia's cloud, we support emerging tech startups
Sydney, New South Wales (PRWEB) February 21, 2012
Ninefold®, Australia's largest public self-service cloud provider, has extended its Cloud Booster Program to Pushstart, the community-focused, mentor-driven initiative for Australian technology startups.
Under the program, Ninefold will offer its Cloud Booster Program to Pushstart participants and provide:

$300 a month of free cloud for 12 months to all 20 short-listed businesses chosen by Pushstart for this year's Startup Accelerator
This increases to $2,000 of free cloud per month for 12 months for the 8 businesses that make it into the PushStart Accelerator Program
Pushstart, which launched in March 2011, offers support through its startup accelerator environment, a structured mentoring program, and educational and networking events. It has helped 1,200 young technology companies in less than 12 months and has connected more than 800 with mentors. Ninefold is also a sponsor of the Pushstart community and cloud hosts the organisation's website.
"Pushstart is all about fostering technology startup innovation in Australia," said Kim Heras, Co-Founder of Pushstart. "We focus on ensuring that all Australian tech startups can access the benefits of working with PushStart no matter what stage they're at in their lifecycle. We're grateful to Ninefold, both for the Cloud Booster Program and its general support in removing the cost and barriers to business entry. For those on a shoestring, it's incredibly helpful."
"This is about community helping the community. As Australia's cloud, we support emerging tech startups however we can, whether it's through education, cloud computing and storage, or even our physical office space for events and brainstorms," said Peter James, Managing Director at Ninefold. "There's still lot of optimism in the startup space out there at the moment and we're supporting communities in which startups can flourish."
Ninefold users benefit from self-service with immediate provisioning, no maintenance fees and no lock-in plans. They also gain access to free, local multi-channel support via email, online chat, Twitter and phone.
Pushstart joins Fishburners, York Butter Factory, Pollenizer and Startmate in the Ninefold Cloud Booster Program.
About Ninefold
Ninefold provides Australian cloud hosting and storage with locally stored data, free local support, self service flexibility and low latency. This allows you to provision virtual servers and cloud storage quickly - scaling up and down when needed – and only paying for the resources you use.
Sign up in seconds. Start using in minutes. Benefit for years.
Ninefold.com; Australia's cloud
@ninefold
Ninefold is a registered trademark.
###