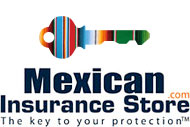 People use our two-minute quote system to get specific information about the coverage they need. In most cases, they are extremely surprised by how low our prices are.
Perris, CA (PRWEB) February 21, 2012
Mexican Insurance Store, one of today's leading Mexican auto insurance online providers, now offers new custom insurance quotes in two minutes or less. The popular online insurance provider, which has been selling top-quality Mexican car insurance policies for almost a decade, is making it even easier for people to find the policies that are right for them. "Many online Mexican auto insurance providers make people jump through a bunch of hoops to get quotes," says Linden Gray, the president of Mexican Insurance Store. "We strictly ask for information that's absolutely necessary, and we return full quotes to our customers in two minutes or less. The process couldn't be quicker or easier, and we get compliments on it all the time.
Prices on car insurance for Mexico can vary a great deal from one provider to the next. To get the best deals on this coverage, it's important for travelers to collect several online car insurance for Mexico quotes from independently "A" rated Mexican auto insurance companies. "We offer such a great selection of 'A' Rated Mexican car insurance products that it's easier for us to offer lower prices than the competition," says one Mexican Insurance Store employee. "People use our two-minute quote system to get specific information about the coverage they need. In most cases, they are extremely surprised by how low our prices are." A link to the quote system appears right on the main page of the Mexican Insurance Store site.
After receiving a quote from Mexican Insurance Store, customers have the option of placing an order right away. "We've found that people appreciate being able to just click their way over to the ordering system as well," says the employee. "The quote system is so fast that they are usually able to make a decision within a minute or two. Our prices are lower than most other providers, even with more comprehensive coverage, so that the majority of people who get quotes from us go ahead and place orders, too. It's a really smooth, easy process, and we couldn't be happier with it."
Customers are thrilled by the exceptionally fast and efficient car insurance for Mexico quotes that are available on the Mexican Insurance Store website. "I bought Mexican car insurance for the first time a few weeks ago," says one customer. "After going through a lot of trouble to get quotes from other providers, I was absolutely thrilled by the speed of the quote system on the Mexican Insurance Store site. I was given a quote in a couple of minutes. The price was so great that I went ahead and placed my order right after that." The same comments are echoed by first-time customers and longtime customers alike. "I've been ordering car insurance for Mexico from Mexican Insurance Store for years," says one customer. "They just keep getting better and better.
In addition to offering two-minute quotes, Mexican Insurance Store makes it easy to place orders as well. "Our goal is to make the entire process as fast and easy as possible," says Gray. "We know how busy people are, and there's really no reason to make the process long, involved or complicated." The site also offers a wealth of resources about ordering insurance, finding the right policy and other insurance-related topics. Information about traveling in Mexico is also available through the site's blog and article archive. "We really are the one-stop shop for anyone who is planning a driving trip to Mexico," adds Gray.
About Mexican Insurance Store.com
Mexican Insurance Store is the largest provider of Mexican Auto Insurance in South California's Inland Empire, the 3rd most populous metropolitan area in California. The company offers a variety of policies online and provides policies to Canada and US travelers nationwide. Self-service policies are purchased and printed instantly by customers or created by the company at no additional charge and emailed or faxed to customers in minutes at no additional charge.
For additional information call 888 800 9988 from US or Canada or 001-881-800-9988 from Mexico or 951-657-4220 Direct.
Contact:
Mexican Insurance Store
service(at)mexicaninsurancestore(dot)com
3819 Saint Austell Way
Perris, CA 92571
Fax 626 638 3255
###