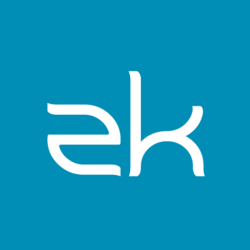 With ZK, it's all possible!
(PRWEB) February 21, 2012
ZK's deployment across the globe has been increasing rapidly over the years ranging from internal management systems to ERP, medical solutions and many more demonstrating ZK's versatility and usability. Opening up to a new horizon, German IT company doubleSlash adopts ZK for their product "secureTransfer", a web based tool for securely transferring files which is especially important in a corporate environment. It features an easy-to-use interface with an intuitive design and a rock solid user management system.
"Since it is accessible from everywhere, it makes data exchange simple and possible for everyone while still maintaining security – something that is neglected by most file transfer products."
doubleSlash uses a three-tier-architecture with a ZK-based frontend while the backend is entirely written in Java and deployed in Oracle GlassFish. Backend being split into several services, it can be run in multiple Java-VMs which communicates using CORBA. The backend services use the Java-Persistence API (JPA) to access an Oracle database. Due to the use of JPA, other database types such as Microsoft SQL-Server or IBM DB2 can easily be supported as well.
Another of doubleSlash's web based tool "Marketing Planner" also utilizes ZK. "Marketing Planner" serves the purpose of planning, controlling and monitoring marketing and distribution processes. The application is customized to fit the standards of medium-large sized companies; offering several targeting options for precisely adjusting campaigns to a defined target group as well as reporting feature including various filter functions. It also allows a flexible management of users such that each user only sees the content he or she is meant to see.
ZK was adopted in replacement for ExtJS and Servlets mainly because of its friendly business model, professional support and scalability the framework offers. ZK provides interface designers the ability to work with ZUML (ZK User Interface Markup Language) without having to think about communication in the backend while Java programmers are able to stick to their familiar IDE, Eclipse in which ZK provides a great plug-in for – ZK Studio.
Another main advantage is the incredibly rapid development that ZK offers. "New forms can be created in just a few minutes and easily be connected to entities using data bindings, this mechanism automatically wires the UI components with the data objects, ZK was just the best choice!"
ZK is also a highly flexible framework enabling developers to customize GUI, adding features here and there depending on their requirements. Using ZK, allowed doubleSlash to handle all the challenges in the best manner. "With ZK, it's all possible!".
About Potix
Potix Corporation develops and supports ZK, the #1 Java based Ajax solution on SourceForge.net, the world's largest open source host. Innovation is the most driving force behind the growing Potix. Potix delivered the first Ajax framework to support Java and Android phones, the first embeddable Ajax spreadsheet, and the first to synergize the power of pure Java, markup and scripting languages.
ZK has more than 1,500,000 downloads since its first release in late 2005. ZK is deployed by a large number of Fortune Global 500 companies, including Barclays, Societe Generale, Swiss RE, eBay, Roche, Deutsche Bank, Sony, Sun Microsystems, Audi, EMC and Toyota, providing them with the ability to rapidly create rich Ajax enterprise level applications.
About doubleSlash
Established in 1999 and located in Germany doubleSlash Net-Business GmbH develops software to help flow of business processes in marketing and sales optimizing operations, offering a wide range of IT services including consulting, conceptual design, IT-architecture, programming, support and services to medium and large sized enterprises. doubleSlash is now one of the leading IT service providers in Germany.
doubleSlash has accumulated positive reputation and experience over the years and have serviced a lot of companies from different industries and fields including large enterprises like Hugo Boss, Julius Blum, Festo, BMW, Tognum, German Telekom etc. Our software brings vision to life delivering a clear goal of making work processes more efficient.
###